Developer Psyonix has announced that Rocket League has reached the massive milestone of 40 million players.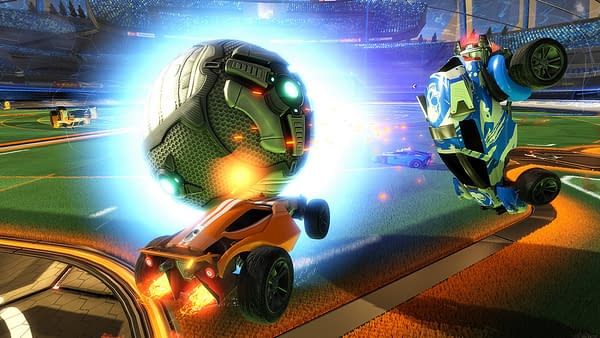 The achievement was shared by the game's official Twitter announcing that 40 million players had picked up and tried the game, highlighting just how huge the little indie game has become. Sales would have been undoubtedly boosted by the recent release on the Nintendo Switch, as playing the car-meets-soccer hybrid on the move almost certainly enticed new buyers. I'm also sure with sales on services like Steam, PlayStation, and Xbox, it has remained a reliable seller on just about every platform, too.
The tweet says:
Rocket League now has 40 MILLION players worldwide! Thank you to our ever-growing community for helping us start the new year with such a fantastic milestone. pic.twitter.com/8UJQLSlECF

— Rocket League (@RocketLeague) January 2, 2018
Now, it's worth keeping in mind that this is a lifetime number. There aren't 40 million active, concurrent players or anything like that, nor does it mean 40 million copies have necessarily been sold. That said though, this is still a huge number. Not many games get anywhere near this level, and back when it launched in 2015, which saw it free on PlayStation Plus, it was an utterly unknown, quirky title. Now, it's one of the biggest in the entire industry.
Enjoyed this article? Share it!