[RUMOR] Could The Avengers Project Make an Appearance at The Game Awards?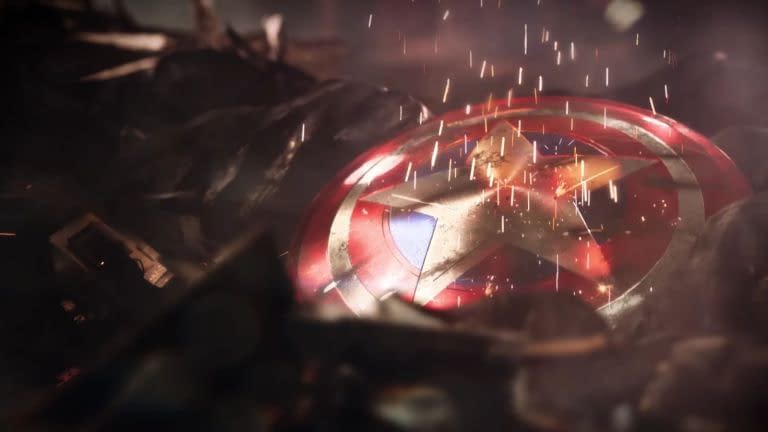 Its no secret that Avengers: Infinity War directors Joe and Anthony Russo are going to be at this year's edition of The Game Awards, but their presence has a lot of people asking about Square Enix and Crystal Dynamics' The Avengers Project. Because the Russo brothers are attending the awards as presenters, speculation ran even more rampant. But is there anything backing it up, or is this just baseless speculation?
We do know that The Game Awards will feature announcements about 10 games minimum, and we only know about a few of them. We know Rage 2 will get a new trailer and that Fortnite will be using the award ceremony to announce something big. Nintendo is rumored to be making an announcement at the show, but so far, all we know about that is that Skyward Sword isn't that announcement (if one even exists). Other rumors indicate we might get a release date for Sony exclusives Death Stranding, Ghost of Tsushima, and Dreams.
As for The Avengers Project itself, we only know that the game will feature its own original story and is being worked on by Crystal Dynamics with Eidos Montreal pitching in for additional help. The game has been very, very quiet since it was announced back in 2017.
Which basically makes rumors of the game appearing at The Game Awards a simple matter of things all being in the same room at once. After all, we have the Infinity War directors in a room to talk about games, so naturally, it has to be about a Marvel game. After all, presenters at The Game Awards almost always end up revealing something in the middle of their presentation.
However, The Avengers Project is far from the only Marvel games property. Additionally, the Russos are both gamers themselves and were instrumental in putting Thanos in Fortnite a few months back. And since Fortnite has already confirmed a big announcement, they could be there to reveal whatever Epic Games has coming down the line.
So, while plausible, this rumor isn't particularly substantial.