Sable Dazzles in Trailer From Shedworks at E3
Sable debuted a new trailer during the PC Gaming Show this afternoon at E3. The trippy exploration game looks to be a art-infused exploration game. You will explore the world of Sable on the back of a hoverbike craft of sorts. Check out the trailer below:
Sable is a coming-of-age tale of discovery through exploration across a strikingly rendered open world desert. Go on a deeply personal journey across an alien planet as the young Sable, exploring ancient monuments, ruined architecture, and ships fallen from the cosmos, all while learning the history of its inhabitants and discovering her place in the world.
This is a truly unique looking game. It looks spectacular, and with the open-world theme going for it the possibilities will be endless as far as gameplay is concerned. It looks and feels like a Moebius comic book come to life. Hopefully the gameplay can match the gorgeous art style and give us one of the most jaw-dropping and fun experiences we will have for awhile in gaming.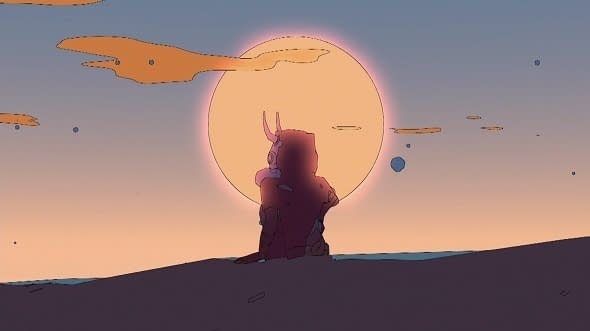 There is no release date being offered at the moment, but we will let you know when we find one.
Keep it locked here all week for all of the E3 you can shake a stick at, from game reveals to trailers, to hands on with all the games coming from LA!