Sea of Thieves Beat its Three Month Target Within One Day Thanks to Xbox Game Pass
Rare has said that Sea of Thieves hit its three-month sales target in just one day in no small part to Xbox Game Pass.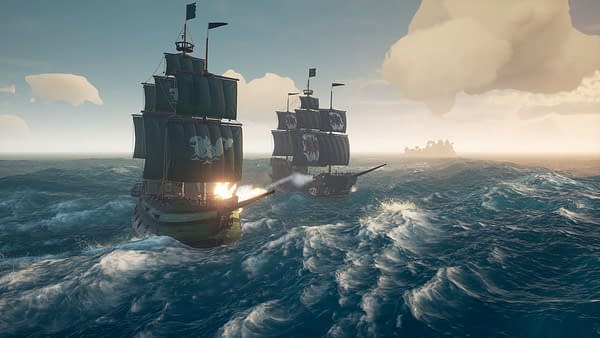 Sea of Thieves had an intriguing launch, that's for sure. The game landed to criticism about the amount of content and variety in it alongside fans who enjoyed adventuring the high-seas with their friends. Perhaps most importantly though, it was the first Microsoft Studio game to land on Xbox Game Pass day and date. That meant subscribers to Microsoft's Netflix-like service got access to the game despite only paying a small subscription fee.
Due to the service, the game smashed its internal sales projections, beating its three-month guesstimate in just one day. Speaking to USGamer (GamesIndustry.biz), Rare producer Joe Neate explained the success of Sea of Thieves thanks to the service. He said:
We beat all of our sales numbers that we had planned. We had a target to hit by the end of June, which we hit in day one of sales. It was fascinating because we were the first [Xbox first-party offered day one on Game Pass]. And, like, for the most part you kind of never want to be the first. You want to learn from someone else on things like that.
It's more than just trial subscribers too. Neate claimed that the game convinced people to either buy it outright or to stay subscribed to Xbox Game Pass.
We saw really high conversion of people who came in, played Sea of Thieves, and then either bought the game or signed up to Game Pass.
In terms of overall sales and how the game performed to Microsoft's expectations, we may never know. Game Pass certainly obscures the nature of 'success' to the public, but from what has been said by Microsoft, it seems they are pleased with the game's performance. The real question is how long will the game be supported and will Rare continue to grow the experience. There are several DLC on the horizona of thie, so seeing how that affects player engagement will certainly be worth following… if we can.