Sean Bean Goes Over Some Unconventional Weapons in New Hitman 2 Trailer
Warner Bros. Interactive released a new trailer for Hitman 2, showing Sean Bean going through items you can use to achieve assassinations in the game.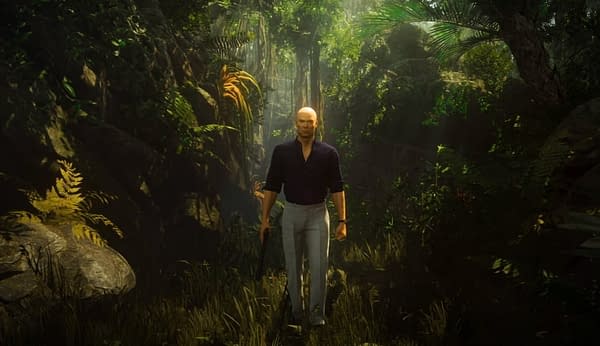 I'm excited for Hitman 2. The last game was a true reboot bringing back sandbox missions, giving players a canvas to create their assassinations. It was a perfect mix of po-faced seriousness and ludicrous slapstick. It's a perfect cocktail and the idea of IO Interactive expanding on that further should get people excited.
Playing on the vibe, this new trailer featuring Sean Bean mixes that serious demeanour with the funny in the real world. Bean's been a big part of marketing Hitman 2 thus far, with him being the first Elusive Target in the game. He brings a nice gravitas to this which is always appreciated. There isn't much gameplay in here, but for a trailer selling tone, it works. You can check it out here, with Bean going over Rubber Ducks, Toilets, Statues and even flour as potentially lethal weapons. Take a look:
Hitman 2 is not far away now. Coming November 13, players will be able to jump into the full game at launch. Unlike the last game, there are episodes to this. All the maps will be available for players to jump into from the start. That means that there should be a huge package for players to jump into from the off, both in IO's directed fun, but also the player's own. From the main missions to elusive targets to community made content, there should be plenty to get on with.