SEGA Releases a New Team Sonic Racing Map and Music
SEGA is slowly releasing content for their upcomiong racing title Team Sonic Racing, which includes a new map and music track today. The map this time around is Whale Lagoon, which by the looks of things, is a track created on the inside of an island that also happens to have a water theme park like Seaworld. Complete with a whale jumping in the background from a small lagoon, as the name suggests.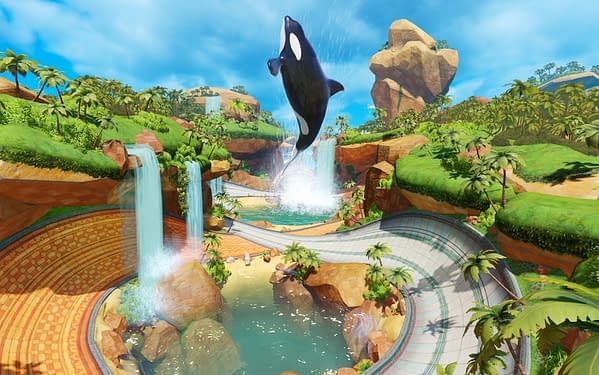 We don't really get to see any footage of the park or even a little bit of racing in Team Sonic Racing for this reveal, but we do get 90 seconds of a music track to go with it, which doesn't sound too shabby. Enjoy the music!