Seven Knights 2 Launches Immortal Lightning Empress Eileene
Netmarble has a new update for Seven Knights 2 as Immortal Lightning Empress Eileene makes her way into the game.
---
Netmarble has released a new update for Seven Knights 2 as they celebrate the addition of the Immortal Lightning Empress Eileene to the game. The update basically brings in a new Mythic Hero to the mix with several new abilities, as they also celebrate their arrival with a new event, a new side story, and more. Here's the full rundown from the team and a new trailer showing the character off down at the bottom.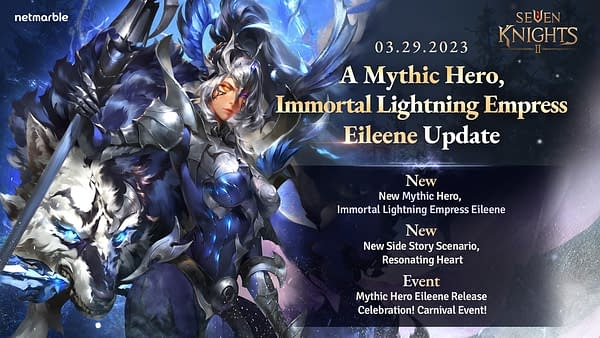 "Eileen's story will be explored in Side Story Scenario Chapter 3 Resonating Heart, which includes stories of Eileene, Jave, Lene's family, and Eileen's revival. Other content included in this update includes exclusive equipment for Legendary Serena, as well as a Victory Outfit for April. Today's patch is also jam-packed with opportunities for players to upgrade their squad, whether you're brand new to Seven Knights 2 or a veteran player. From March 29 through April 12, players will be invited to celebrate Mythic Eileen's arrival in Seven Knights 2 with the following events."
Celebration Carnival for Mythic Eileen's Release: Players can clear daily missions to obtain rewards, with an additional reward available for the most dedicated who complete all missions.

Among the rewards for this event are items perfect for new players to catch up with their friends, including:

Legendary+ hero Teo, including his Soulstone and Costume
Legendary heroes Casper, Ruri, and Rudy
A Legendary+ Hero Selection ticket, Legendary hero summon voucher, and Legendary pet summon voucher.
Pet step-up summon ticket, Legendary Jewel Summon Voucher, Legendary+ Weapon/Armor selection ticket, and other rewards from missions clear.

Active players also receive a number of rewards perfect for continuing their Summon collection including:

Mythic Weapon Selection Ticket, Mythic Armor Summon Voucher, Legendary+ Hero Summon Voucher, Legendary Jewel Summon Voucher
Pet items: Legendary Pet summon Voucher, Pet step-up summon ticket/Jewel summon voucher, Legendary+ Pet Summon Voucher Fragment

Returning players should not miss this chance as well, where they can get Mythic Weapon Selection Ticket, Mythic Armor Summon Voucher, Legendary+ hero selection ticket, Legendary Pet summon Voucher, and more.
Immortal Lightning Empress Eileen Upgrade Support & Step Up Summon Challenge Event: In celebration of Mythic Eileen's release, players can acquire various rewards that increase as your level goes up, with additional rewards being available that increase with your number of owned Summons.
Commanders Meet Legendary+ Platin!: Platin's Special Pass can be activated using Legendary+ Platin Special Coins obtained by checking in, playing upgrade dungeons or other missions clear.

Players can acquire various rewards such as Platin's Soulstone, Gold, and Outfit Tickets, among other rewards.
---
---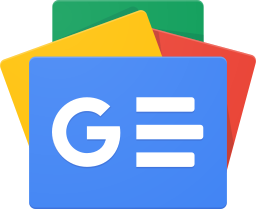 Stay up-to-date and support the site by following Bleeding Cool on Google News today!