Several Major Game Companies Come Together For Summer Game Fest
This morning, a brand new event was announced that will run over the next few months as Summer Game Fest will kick off in May. The word came out from Geoff Keighley of the Video Game Awards, as several major video game companies will take part in the event. Those companies include 2K Games, Activision, Bandai Namco, Bethesda, Blizzard, Bungie, CD Projekt Red, Digital Extremes, Electronic Arts, Microsoft, Sony Interactive Entertainment, Square Enix, Private Division, Riot Games, Steam, and Warner Bros. Interactive Entertainment. This will be a first-of-its-kind all-digital event that will span four months and bring you highlights from multiple games. In a way, it would be like attending E3, GDC, and a few others of their kind from your home. Keighley himself will host special pre and post shows for flagship publisher events, along with partner iam8bit, to produce a showcase highlighting upcoming titles. On top of that, Keighley will also host and produce Gamescom: Opening Night Live, which ill be a finale to the season and the festival taking place on August 24th. You can read more about the event from the announcement below.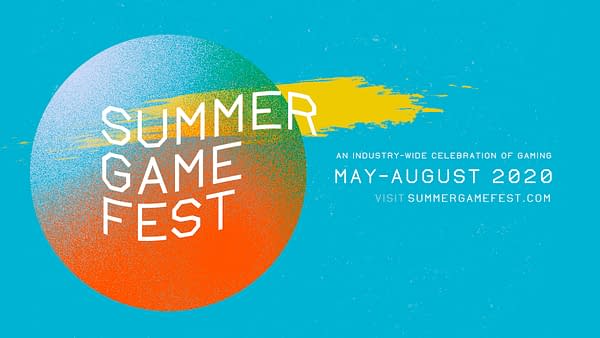 "In these uncertain and challenging times, it's more important than ever that video games serve as a common and virtual connection point between us all," said Geoff Keighley, curator, Summer Game Fest. "SGF is an organizing principle that promises fans a whole season of video game news and other surprises from the comfort of home."

As part of Summer Game Fest season, Steam, Xbox and other platforms will offer fans access to playable, limited time demonstrations and trials of select game content. Specific game content and timing will vary by platform. Steam Game Festival: Summer Edition will run June 9th-14th, with other platform dates to be announced. Programming that is a part of Summer Game Fest will be distributed across all major streaming platforms, including publisher owned and operated channels on Facebook, Mixer, Twitch, Twitter, YouTube and more global outlets and media partners.