This week, Square Enix released the first DLC pack for Shadow of the Tomb Raider, a brand new co-op mission they like to call The Forge. The mission will put you and a partner online or at home in a situation where you'll need to work together in a lava-filled cavern to find a certain treasure, which we won't go into detail about here as we'd like you to experience it spoiler free. This is the first of a series of DLC additions that will tell a complete story over time.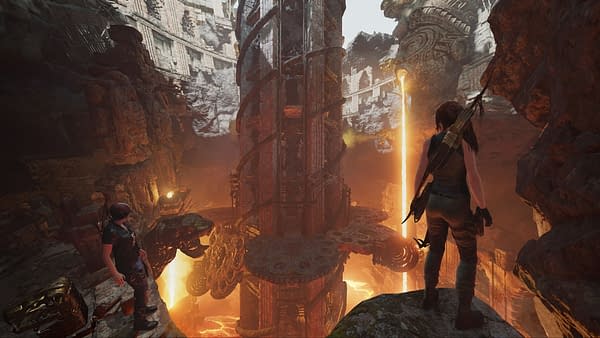 We had a chance to play this DLC last week at a special event Square Enix was holding and got a chance to play a part of the level and experience the co-op. It's kinda funny how each screen has you as Lara Croft while your partner looks like the assistant. The puzzles themselves are super challenging as you will have to get your timing down as a team to make everything work. There are also options to take easy routes and hard routes, depending on how confident you are in your skills. The way it works out int he end can be a little frustrating, but when it works, it's golden and satisfying. Here's an extended clip of the DLC below.
Enjoyed this article? Share it!