Nintendo's press booth at E3 wasn't all just Nintendo titles, as they had a few gems from other publishers like Ubisoft's upcoming space shooter Starlink. We didn't get much of the story or really the entire purpose of what we're supposed to do beyond go and shoot things. We were given a level to go fight in and the option to customize our ship before heading in. And sorry kids, no Starfox option to choose from, so we have no idea what he's like. The mission we were sent on didn't have a ton of explanation either. There was an enemy force on the ground doing something to the land, and it was our job to destroy their bases and all of the baddies around it.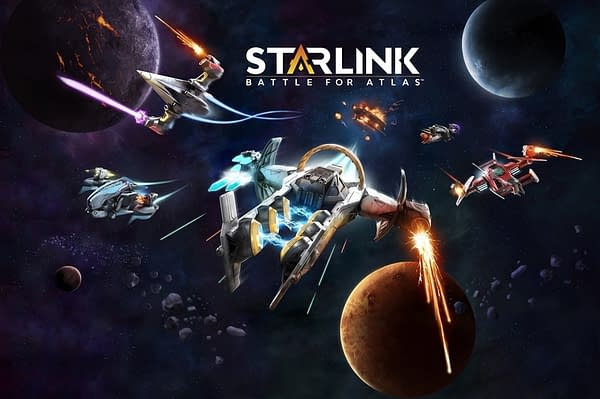 The controls are fine and the system for your weapons works well, too. I chose a beam weapon as my right gun and a timed ball explosion that works like a fireball spell would in D&D for my left. Taking out enemies and bases were no issue, the problem I had is that the battle went on forever in the same spot. Like, I felt like I was accomplishing nothing because after destroying part of their base and all the enemies come to kill me, the same thing could occur just a few feet to the side. It felt tedious. Hopefully, that's just the demo and not the overall game. We'll know more as Starlink is due out on October 16th.
Enjoyed this article? Share it!