SNK has finally brought its classic Neo Geo Pocket Color title SNK Gals' Fighters to the Nintendo Switch after 20 years. The game is available right now on the Nintendo eShop worldwide, and you can download it and get your game on with some of SNK's most popular female fighters. It includes 11 fighters and three hidden characters that you can have duke it out in Training Mode, Tabletop, or Handheld Mode as you work to become the Queen of Fighters.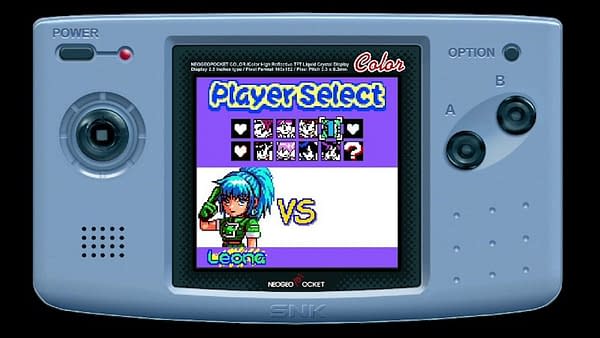 Of course, since this is a classic Neo Geo Pocket Color game, it won't be nearly as detailed or as fluid as the next game in the series, but it's very much worth experiencing on a modern console. Now you don't have to hunt down a Neo Geo Pocket Color to see what it's like, and that's good news for anyone not looking to expand their handheld collection.
SNK Gals' Fighters is the precursor to 2018's SNK Heroines: Tag Team Frenzy, which released on both Nintendo Switch and PlayStation 4. It included a wide variety of characters, from Athena Asamiya to Kula Diamond and favorites like Mai Shiranui. Female fighters had to battle their way out of a deadly tournament masterminded by Kukri, who had trapped them all in his castle in something called a "pocket dimension."
The game featured fun finishing moves called "Dream Finish" attacks, which heavily relied on glitz and glam, much like the dresspheres of Final Fantasy X-2. It was a very glamorous affair. If you want to see where that game got its style from, be sure to check out SNK Gals' Fighters, which is too adorable for words.
If you like fanciful fighters, you really can't go wrong here. But here's a hard question for you: who's your favorite SNK character?
Enjoyed this article? Share it!