Someone Made A Calculator Level In "Super Mario Maker 2"
People have been making a ton of interesting levels in Super Mario Maker 2, but shockingly, the latest to catch our eye involves basic math. BeardBear has a new video on his page for a level created in the game by someone in Germany named Helgafan that acts as a basic calculator where you end up creating a math equation with an answer at the end. To start, you get a spikey helmet and pick two numbers. Then you walk a bit and choose addition or subtraction. Your choice takes you to a pipe where you essentially stand still and ride the rollercoaster as the game "does the math" with several objects and layers going off at once. When you get to the end of the level, a few different Bob-ombs go off and "calculate" your answer.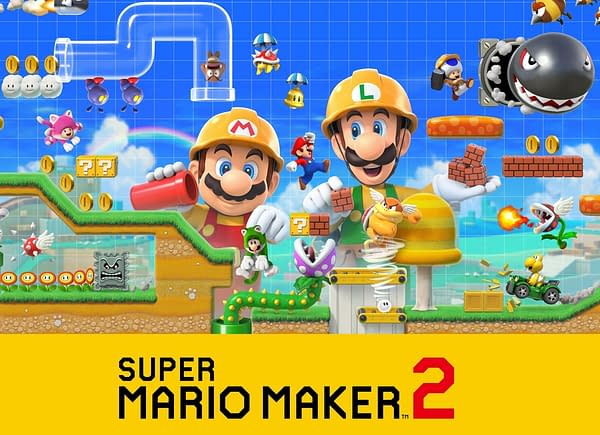 It's really freaky to check out and a hell of an accomplishment in resource management in Super Mario Maker 2. Even if you don't play or download the level, at the very least, watch the video below and enjoy one of the most creative levels you'll ever see in the game come to life. And hey, if you like it, download it and test out every calculation.