Someone Made A Horror Film In Animal Crossing: New Horizons
The latest fan endeavor found within Animal Crossing: New Horizons will bring a whole new meaning to "Would you like to play a game?" People have found a lot of different things to do during this pandemic ever since the game came out, from holding talk shows to hosting reality TV programming to filming their own version of MTV Cribs. But not many have gone the cinematic route. Primarily because it take so long to get everything just right in this game, and then to try and film it like a movie is just a pain. But you know what? …Someone did it. But they didn't just do any old film, they decided to go down the rabbit hole of horror to bring some frights to what is normally a wholesome game about crafting and ultimately turnip farming.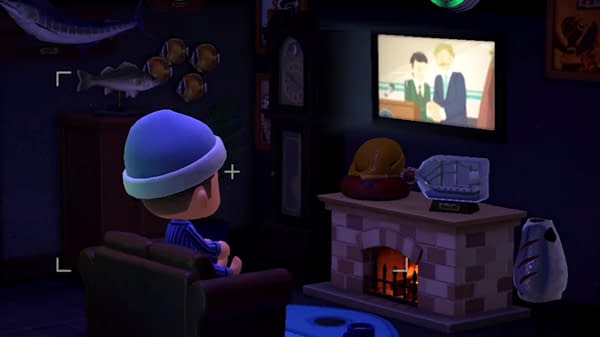 The film is called A Sea Bass For All Seasons, which you can find on the YouTube channel for OOstin, the first trailer we've seen explore the horror genre since Evil Imp made one in May. But where that trailer seemed like a bunch of jump cuts thrown together just to put you on edge in a trailer, this one is a complete short film about a man who spends his life fishing only for sea bass. The way that its filmed, edited, and portrayed is actually quite brilliant. If you're looking for something fun to watch that plays with the genre in a very Animal Crossing: New Horizons kind of way, this is the film for you. Here's hoping this actually pushes other gamers and aspiring filmmakers to take the game's assets and put them to good use.