The never-ending journey for Smash Bros. players to get an authentic GameCube controller on a Nintendo Switch continues this week. While companies have made versions of the GameCube controller to use on the Switch, and even designed joy-con controllers that look like a GameCube version, the reality is they're not authentic GameCube controllers. At least, not to hardcore fans. Regular fans are fine with them because they know Nintendo won't make one. But the diehards want the real deal. Well, someone finally made what is as close to the real deal that you're going to get.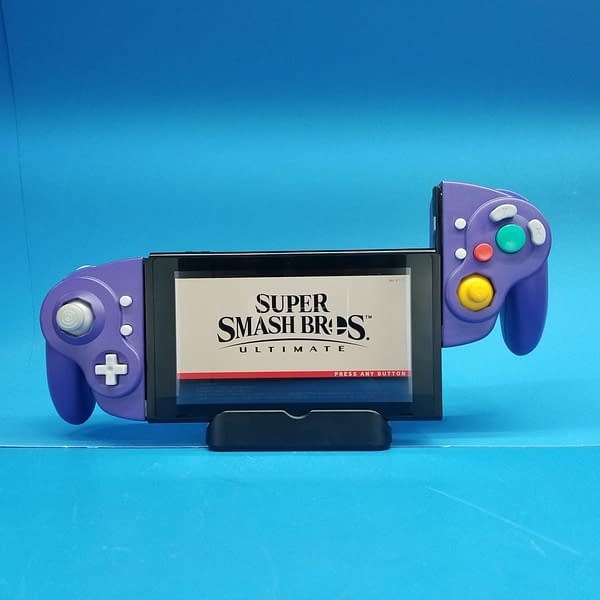 ShankMods showed off this fun design this week, in which they made a pair of joy-cons out of a GameCube controller. Now purists are still going to complain because the controller they used isn't a genuine GC version. It's a Wavebird. But considering it's a Nintendo-approved wireless controller, it's about as close to using the original version as you can get. You can watch the entire video and process behind making it below as you'll now be wondering why the company itself isn't making one. Or at least, why a third-party isn't making one.
Enjoyed this article? Share it!