Ubisoft revealed today when we'll finally be seeing South Park: The Stick of Truth on the Nintendo Switch, and the release is sooner than you think. The game's official release date is September 25th, 2018. So… next Tuesday. That's a hell of a bump up for a game we kinda thought wouldn't be released until the holidays. No real reason was given as to why they kept it so quiet until now, or why it was abruptly announced so quickly with little fanfare. The game will be available for $30 next week in the eShop with a Mature rating; here's Nintendo and Ubisoft's official description of South Park: The Stick of Truth.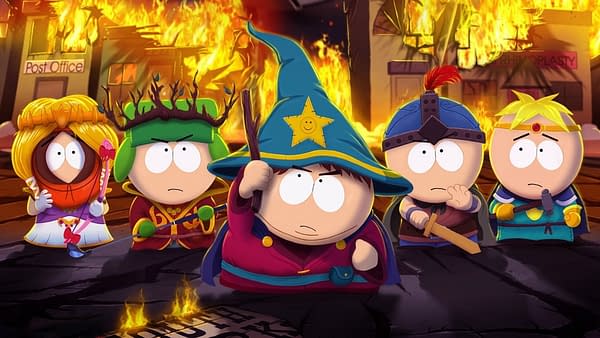 For a thousand years, the battle has been waged. The sole reason humans and elves are locked in a never-ending war: The Stick of Truth. But the tides of war are soon to change as word of a new kid spreads throughout the land, his coming foretold by the stars. As the moving vans of prophecy drive away, your adventure begins.

Arm yourself with weapons of legend to defeat underpants gnomes, hippies, and other forces of evil. Discover the lost Stick of Truth and succeed in earning your place alongside Stan, Kyle, Cartman, and Kenny as their new friend. Fail, and you will forever be known…as a loser.
Enjoyed this article? Share it!