Space Station Tycoon Receives An Early Access Update
Lunheim Studios have released a new update into Space Station Tycoon, as the game gets some new content in Early Access. The game was dropped into the program back in October, giving you the chance to run your own space station out in a solar system beyond ours and make a success out of it. The new update (0.3) essentially adds a bunch of new items to the game that you didn't have access to until now, while also offering up a few new game options to help you become a better tycoon than before. We got more info on the update here along with a new trailer for it.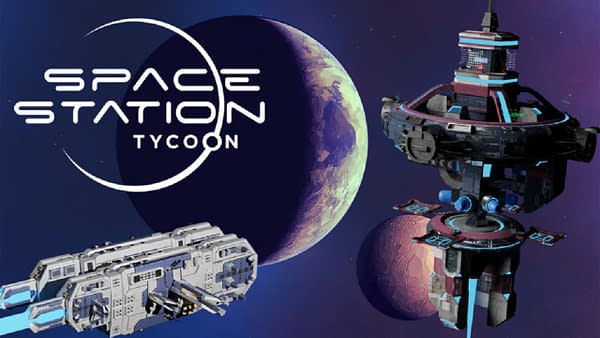 Space Station Tycoon is inspired by its greatest ancestors of the "tycoon" genre. We took those inspirations and wanted to create our own tycoon game set in a sci-fi universe. Where the player has a chance to experience the demands of running their own station. Our main goal is to ensure that strategic depth and difficult choices are at the forefront of everything you do. The current Early Access version (0.3) features:

Over 20+ unique buildings to build, upgrade, and manage.
Serve a vast variety of customers ranging from mean space pirates to clan merchants who get easily upset at your fuel prices.
Customize your station and show your style for the whole galaxy to see.
Monitor the volatile stock market and ride the edge between vast riches and agonizing debt.
Buy and sell precious materials and turn a profit.
Send out your drones on dangerous space missions to gather rare artifacts.
Try to survive many hostile events like natural disasters or pirate attacks.
Use the in-depth finance tab to maximize your profits.
Plan strategic marketing moves to increase the popularity of your station.
Build holographic billboards and display ads from the corporations you work with.