Sony will be hosting the next PlayStation State of Play stream tomorrow, and we only know that the remake of MediEvil will make it to the short, 10 minute showcase. However, Sony did indicate that we'd be getting a "first look at a new title" and thanks to some cryptic tweets by Square Enix, it looks like that title just might be the Final Fantasy VII Remake.
After all, any possible indication that the highly anticipated remake could appear is bound to get traction.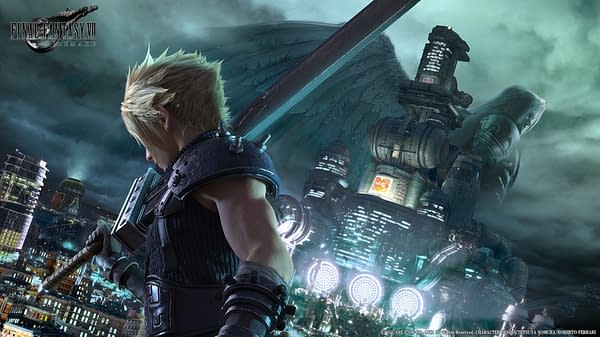 The first indications that FFVII might be part the stream were picked up by Siliconera who report that:
It all began when Shinji Hashimoto, a Square Enix Executive Officer and Final Fantasy Brand Manager, called attention to this next State of Play. He retweeted it and said, "Oh, it has come."

Following Hashimoto's tweets, the official Final Fantasy Twitter account shared some suspicious ones. First, a picture of Cloud visiting a chocobo ranch in Final Fantasy VII appeared. Then, there was a chocobo-related survey question.
— FINAL FANTASY (@FinalFantasy) May 7, 2019
Of course, there are plenty of other Final Fantasy announcements that could come to the State of Play stream. Chocobo's Mystery Dungeon just re-released on Switch and PS4, and it's possible a new entry in the Chocobo Racing series could return as well.
The announcement could also be a tease of something related to Final Fantasy XV or even Final Fantasy XVI, though it seems a bit pre-mature for that.
But it's been a long time since we've seen anything from the Final Fantasy VII Remake, and fans are absolutely dying for news. So with the use of a FFVII image on the chocobo survey, naturally that's the game everyone expects. Though it could just be a reference to the fact that FFVII released on the Switch just a few weeks back.
We'll just have to wait until tomorrow to know for sure.
Enjoyed this article? Share it!