Back on Friday, Cloud Imperium Games made Star Citizen free to play until June 1st to celebrate their in-game event, Invictus Launch Week. The whole concept plays out as their version of Fleet Week to a degree as you get to explore all the game has to offer without paying for it or anything else you don't want to. Which is nice since the game has still never fully been released. This will give you a chance to check out their biggest, best, and most iconic ships up-close at the Bevic Convention Center on ArcCorp, so you have an idea of what you can do in the game and how these ships all function. Plus, pilots can get hands-on test flights for free, so you can experience everything from taking off, exploring, fighting, and even watching it self-destruct if you wish. There will be a rotating selection of manufacturer's taking over the hall every few days, so you'll get a variety of what's in the game for you to play with. Here's some additional details from the devs along with a trailer.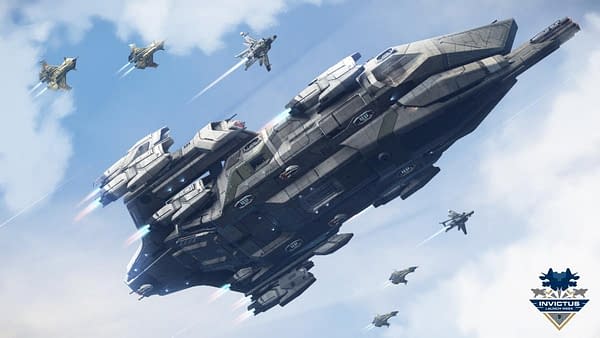 Known colloquially as Fleet Week, the Invictus Launch Week marks the period between Emancipation Day and Armistice Day and the beginning of the new year of recruits for the UEE Navy. To honor the

citizens

who signed up to defend the Human systems during this time, pilots will have the rare opportunity for Free Fly test flights, special promotions, community contests, and more, including a special in-game fire-works display to usher in the arrival of immense capital ships appearing in the 'verse for the first time. Pilots can expect the Invictus Launch Week to run from May 22 through June 1. In addition, new players can download and play

Star

Citizen

for free during this 11-day event. Head to

Roberts Space Industries

today to download and play

Star

Citizen

for free during the Invictus Launch Week celebration.
Enjoyed this article? Share it!