StarCraft II is Adding a Paid Custom Map Marketplace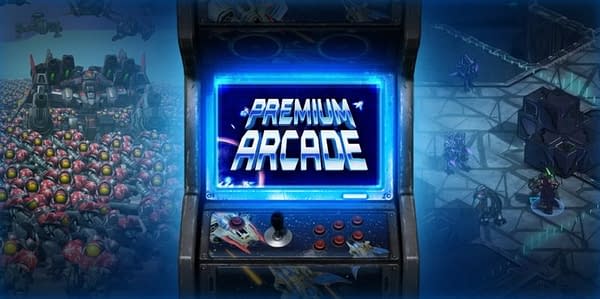 If you recall, all the way back in 2009, Blizzard announced that they'd be adding a custom map marketplace for StarCraft II, but then never actually got around to releasing such a thing. Now, 9 years later, StarCraft II's arcade which already allows players to create and play custom maps, will allow players to buy premium fan-made maps. The Premium section of the Arcade will be coming with the game's next big patch in version 4.3.
Blizzard will not allow every fan-made map to be sold in the Premium Arcade, but will instead handpick "prominent community creators" and work with them to create new maps and modes. A "share of the sales" from these new maps and modes will go directly to the creators.
The first two maps will be ARK Star and Direct Strike, which you can read up on below. The descriptions are taken directly from the StarCraft blog.
*Note that these two maps are available in English only.

ARK Star

If you've spent any time in the Arcade community, you might be familiar with map-maker Daniel "Pirate" Altman, winner of 2015's Rock the Cabinet contest. Now, Pirate has created a ARK Star, a new tactical, turn-based RPG featuring the protoss.

This interstellar adventure follows the Sol Seekers, an elite team of templar on a mission to find and destroy a mysterious weapon known as the ARK Star. Discover and craft new equipment to strengthen your squad, level up and unlock new talents and abilities to customize your play style, and bring the wrath of the templar onto your foes!

The full ARK Star experience will be available soon for $4.99, and a share of the sales will go to its creator, Pirate.

If you have any feedback to share or bugs to report, please contact Daniel at arkstarcs@gmail.com. You can also reach him on Twitter @Piratearcade or join his Discord channel here.

---

Direct Strike

From longtime community creator "Tya" comes Direct Strike, the next evolution of Desert Strike HotS, one of StarCraft II's most popular Arcade maps ever. Direct Strike will remain free, but players can also upgrade to an optional premium version that enhances the experience with cosmetics and new modes that anyone can enjoy—whether they're free or premium players.

For those unfamiliar with the original, Direct Strike pits players against each other in a tactical "tug of war." Build units to spawn into your staging area, and send them out in waves to assault the enemy base.

Direct Strike will replace Desert Strike HotS in the Arcade, but everything you know and love will still be available in the free version—on top of additional commander modes. Upgrade to the premium version to play four all-new game modes, including Sabotage, which conceals players' staging areas and allows for unit bans, and Switch mode, where players can change their race mid-game. You'll also get access to cosmetics to customize your staging area and add some flair to your workers. And if you host a lobby with your favorite premium game mode, anyone playing the free standard edition of Direct Strike can join in on the fun.

The premium upgrade to Direct Strike will be available soon for $4.99, and a share of the sales will go to its creator, Tya.

If you have any feedback to share or bugs to report, please contact Tya at DirectStrikeCS@gmail.com.
StarCraft II's 4.3 patch doesn't have a release date, but we can expect it to launch sometime soon, hopefully.