Star Wars Forces Of Destiny Adventure Figures Are Amazing, And Kid Approved!
Forces of Destiny is one of the bigger Star Wars initiatives Lucasfilm has attempted since they were acquired by Disney in 2012. Well, besides relaunching the Live-actin films and doing away with the EU. Arguably though, this is the most important. Through a series of online short cartoons (which will air on the Disney Channel as well), books, a clothing line, they are actively engaging the Star Wars female fanbase in way unseen before, and it is fantastic. The main event for us collectors is Hasbro's line of adventure figures that combine the look and feel of a traditional doll with more articulation like an action figure. As soon as they were announced, I showed them to my 5 year old daughter and she has routinely asked about them and when she could buy them. The other day, they finally hit shelves and I brought her home two of them.
First up I got her the Rey and BB-8 pack, and right away I will say that the packaging is superb. Colorful and vibrant, I love the artwork on the back of the card quite a bit. Once opened, the first thing I noticed about Rey is that a lot of the figure is molded plastic. I am not sure why, but I thought more of the figures outfits would be made of cloth and such, but this is a good thing. This way it is harder to lose any part of it. On Rey, her vest, arm bands,lower tunic, and boots are removable. The rest is painted onto the figure, and boy did they do a great job. There are no imperfections or paint splotches of any kind appeared on either of these. And that also includes the face sculpt. Rey looks like a complete badass here, while the facial features are a bit softer like a doll, there is a an intense look coming from the eyes that I have never gotten from and figure I have purchased. On top of all that, they nailed the three-braid hairstyle she sports in the films as well. She also comes packed with her blaster from Force Awakens, and her trusty lightsaber. BB-8 is painted well, but is really just a hunk of hollow plastic.
Secondly, I had to get Hoth Leia. This is my favorite version of Leia, and my daughter wanted R2-D2 as well so win win! This is an amazing figure. Again: the whole body is molded plastic with her vest and boots being the removable pieces here. And boy did they nail every detail, I couldn't believe it. I wish they could just shrink this sculpt and use it as a Black Series figure in either 6 inch or 3 3/4 inch scale. Her blaster is a little flimsy, but that is literally our only complaint. Plenty of different ways to pose this one, easy to pose. This figure is a complete home run, right down to the braid in her hair, which stays in very well even after a ton of being tossed around and played with by a five year old. As much as she wanted R2, she tossed him aside pretty quickly. Kinda like BB-8, R2 is a hollow plastic pack in, with arms and dome articulation, but ultimately just a neat pack in.
We had a ton of fun posing these and taking the pictures. The whole time she was overjoyed to put the lightsaber in Leia's hands and get some shots like that (although she said that she cant wait to see that in a movie and I started to tear up), and she chose the majority of these poses and when she put Leia with her arm around R2 I lost it.
Getting to share this with her is a great feeling. The whole time and in the days since we got these, she plays with them and pretends to be in Star Wars constantly. She said she was excited not to have to play with boy Luke and Kylo anymore, even though she has grabbed the cheap 12 inch ones to add to her galaxy trips all over the house.
If you have little ones, girls or boys, these are must buys, Star Wars collector or not. At $19.99, the quality and presentation are top notch and I can't wait to get her the rest. They are infinitely playable, and as you can see below, can even fit in cars. You know, in case they wanna take a break from saving the galaxy and grab some lunch, as my daughter would say.
Bottom line: get these. If you want to get them now, you can right here.
---
---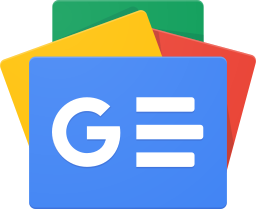 Stay up-to-date and support the site by following Bleeding Cool on Google News today!