After a few obscure teases from Square Enix yesterday, just a day ahead of Sony's State of Play stream this afternoon, several fans and media outlets thought that we might be seeing some gameplay, or even a new cinematic trailer, for the highly anticipated Final Fantasy VII Remake.
And they actually did it.
I was sitting here during the stream going "they're not gonna do it, they're not gonna do it" because I've been on the "we're never getting it" train for years now.
But, I'm happy to report that I was wrong. We got a new mostly-CGI teaser trailer for the remake and it is everything we needed it to be.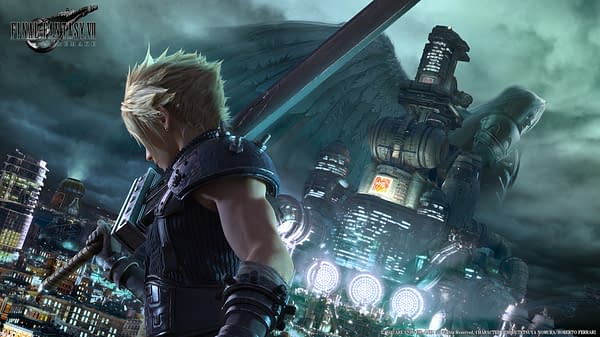 Cloud's quiet, vaguely emo, and a little bit awkward. Aerith is just as adorable and perfect as she should be. And Sephiroth shows up just long enough to be creepy and unfathomable. There are brief hints of gameplay which show off the action combat of the game which looks a lot like Final Fantasy XV but with less warping, and a little more stealth.
The trailer is so stereotypically Final Fantasy VII that it should do a lot to ease fans worries about the state of the remake.
But don't just listen to me, you can check it out for yourself below. We'll be getting more information in June, likely during the Square Enix E3 press conference.
Enjoyed this article? Share it!