Jinx is one of those clothing companies who put out awesome merch that you don't know how awesome it is until you put it on. Recently the company sent us a couple of jackets specifically designed for the Halo universe. Today we're looking at their UNSC Bomber Jacket and their UNSC Army Jacket, just in time for winter. We'll start with the Bomber Jacket you see below.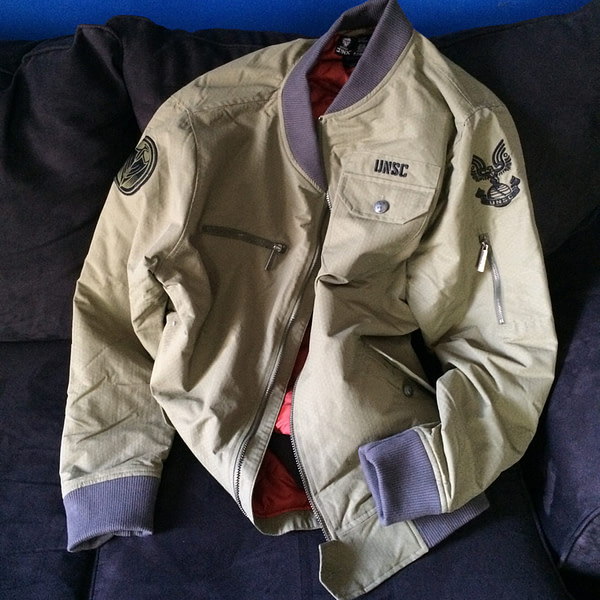 This is a military green bomber jacket made from nylon that was designed for one specific thing: warmth. As you can see from the outside it is a versatile design with multiple pockets and the USNC logo and Spartan symbols on both shoulders. This was a good design for the jacket as it reminds me of jackets I've seen from the current military styles, but not trying to directly copy or steal the style as they use a hexagon pattern to make it feel more like it's from the future. It handles well against the rain as well as snow since we got some recently in our area. The sleeves and bottom lining are a mix of cotton and spandex so that you get a seal around the wrists and the waist to keep the warmth in.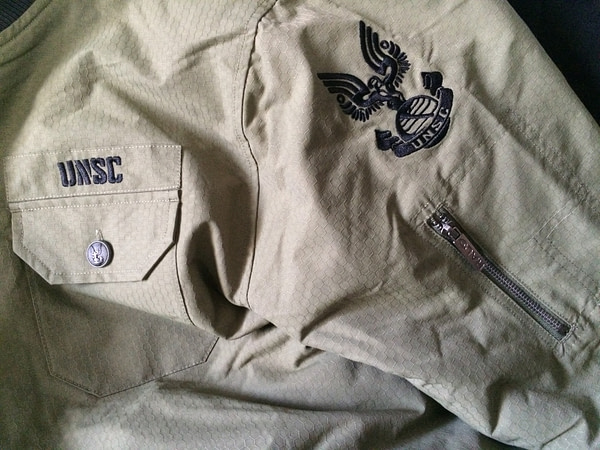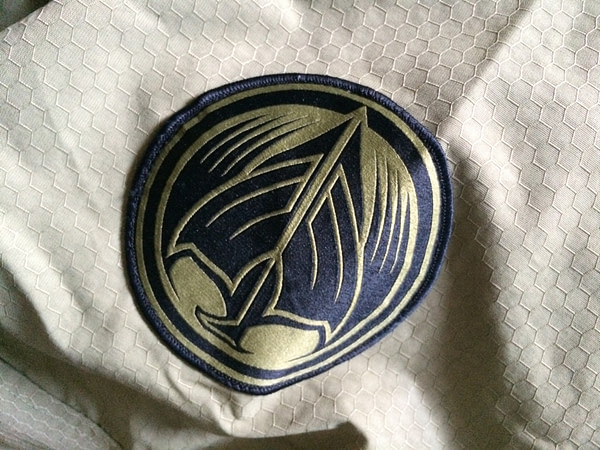 As you can see from the red lining, you have a smooth polyester in a diamond pattern that keeps the jacket warm but not to the point where you're sweating it out. I really enjoyed the feeling of this jacket as I tried it out with bare t0shirts all the way to thick sweaters and hoodies. It never feels like it's pulling or too tight, never feels like I'm wading inside a tent. This was a damn good choice for the inside that I had no issues with. All of the pickets come with special UNSC buttons, no snaps, traditional buttoning buttons. They work really well and show off that this is more than just a regular jacket with Halo stuff on the side.
Moving onto the Army jacket, this follows into the same look and feel as the Bomber, but with a different approach. First off, it is complete cotton with a faded dark green look to it that again, speaks military without directly taking from the military. You have two breast pockets and two side pockets that are deep and fit well with the design, along with a shoulder pocket on the right for whatever else you may feel like adding to it.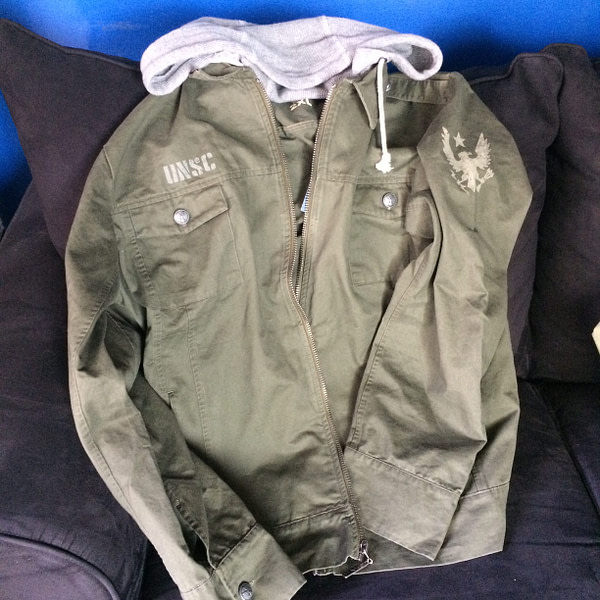 Speaking of design, you have the UNSC and Spartan-II logos on the sides in a lighter shade of green to show off the Halo look. I enjoyed this jacket a little bit more than the Bomber because while the Bomber serves more for utility, this serves a bit more for style and functionality. It felt more like a casual walking around kind of jacket that I'd wear around town in most any weather, and the way it was put together feels a lot thinner and compact against my body.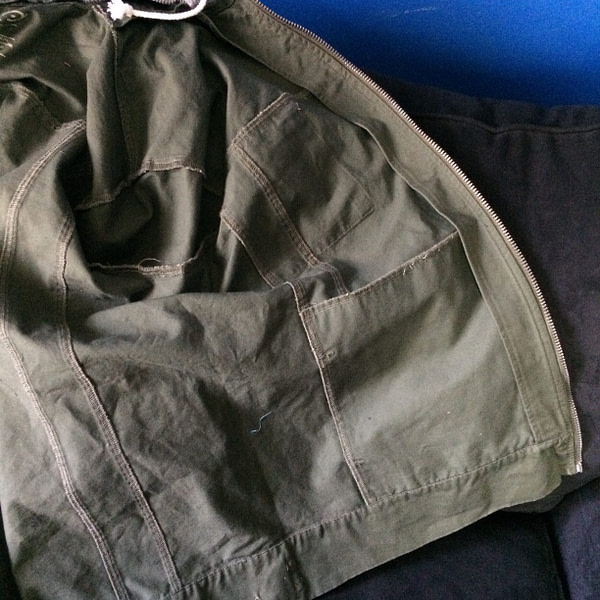 The bonus to this jacket is the cotton hood. This is an absolute dream to have for a few reasons. First off, it's snap-button attached to the jacket, so I can remove it if I don't have a use for it. The grey cloth is also made of cotton but with a softer blend that allows the hood to just fall onto your head without any pulling or real movement around to mess up your hair. I enjoyed the idea that  it could be put over my heat at any length I chose and it would stay that way until I adjusted it, rather than move around as I moved. It's a nice touch. Of the two I would go with the Army Jacket more than the Bomber, simply for style and presence. But when winter comes around and we start experiencing low temperatures, I will welcome the Bomber Jacket as I shovel snow and make my way around in the cold. Price wise, the Army goes for about $80 while the Bomber goes for about $90, but they're so well made that it's full worth the price for any Halo fan wishing to show off their love of the game in the cold.