Posted in: Games, Studio Wildcard, Video Games | Tagged: ARK: Survival Ascended, studio wildcard
---
Studio Wildcard Reveals ARK: Survival Ascended For Summer 2023
ARK II has been delayed again, but that's okay for now, as ARK: Survival Ascended will be coming out this August.
---
Studio Wildcard revealed their latest entry in the ARK series today as players will be seeing ARK: Survival Ascended this Summer. Technically, this isn't something new; its something repackaged to look and feel brand new, as it is a next-generation remaster of ARK: Survival Evolved. The news came with the confirmation that ARK II has been pushed back again, and we probably won't be seeing the game until 2024 at the earliest, so this is essentially here to tied over players on PS5, Xbox Series X|S, and PC. We have more info on it below as it will be released on August 5th, 2023.
"At ARK: Survival Ascended's launch, players will have access to The Island, Scorched Earth, and the new revamped game mode, Survival of the Fittest. ARK: Survival Ascended will also feature the following improvements and enhancements."
Unreal Engine 5 Overhaul with Nanite, Lumen, and RTXDI
Dynamic Water and Interactive Foliage
Cross-platform Multiplayer

This includes cross-platform accounts and cross-progression, cross-voice chat & friends, etc. No matter what platform ASA is started on, access is available to each account, character, dinos, and items on a different platform.

Cross-platform Modding

Studio Wildcard has chosen to partner with Overwolf, the modding platform leader, to introduce an industry-first cross-platform modding experience where mods created on PC are delivered directly to end-users' consoles from a custom modding backend.
Premium Modding Market: Mod creators will optionally be able to specify price points for their Mods (with 50% of the price point going to the Mod author). All mods will be reviewed by Overwolf and Studio Wildcard for quality control and value. The remainder pays for the custom infrastructure required for Overwolf to support, administrate, and deliver Mods to the console.

Survival of the Fittest

SOTF will be integrated into ASA as a new fully-supported game mode. It will have a dedicated development team that will continue to work on gameplay changes, mechanical improvements, quality of life, maps, and balance adjustments. The mode will be revamped with an exclusive ARK: Survival Ascended update, including:

Upgraded to UE5 with complete cross-platform and cross-modding support
Scorched Earth SOTF map
Matchmaking queue
Character and creature customization with cosmetics
Lots of bug-fixes and balance and functionality improvements

Upgraded art assets throughout the entire game.
Newly-designed holiday events released as mods so they're always available to play!
New content, QoL improvements, balance, and gameplay changes.
---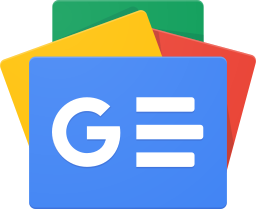 Stay up-to-date and support the site by following Bleeding Cool on Google News today!