"Super Smash Bros. Ultimate" Will Have A Hero Stream On July 30
In case you'd like to know how the Hero from Dragon Quest will play before he's dropped into Super Smash Bros. Ultimate, Nintendo will be showing him off. The Nintendo Versus Twitter account posted a notice yesterday letting fans know that they'll be doing a special livestream on Tuesday, July 30th. It's not a Nintendo Direct feed or a pre-made presentation, but more of a live demo showing off the character. And who else will be showing him off than game director Masahiro Sakurai.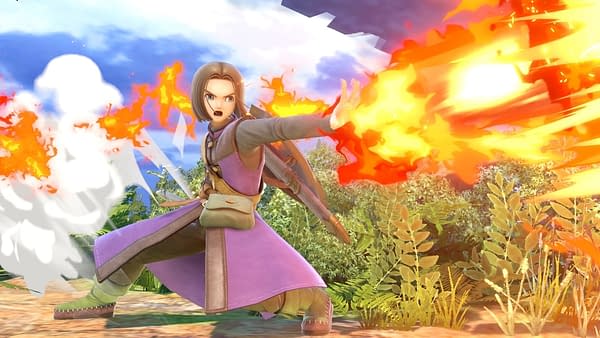 The feed will kick off at 6am PDT/9am EST and run for 22 minutes, essentially showing off all the new DLC character can do. It's unclear as to whether we're going to see all of the costumes and whether or not there's any real distinction between them than the look. Regardless, we're going to get a good look at the character before they arrive in Super Smash Bros. Ultimate, which as we learned over the weekend, will happen on August 4th. Here's hoping the two companies came together to put in some cool easter eggs or references to the series as you fight.