Surgeon Simulator 2 Will Finally Be Released On Steam
Steam players rejoice! Bossa Games announced this morning they're finally releasing Surgeon Simulator 2 onto Steam this year. As you may recall, the game was originally released to the public as an Epic Games Store exclusive, back when Epic was buying up every game they could to drive people to the platform. Well, those deals don't last forever, and as soon as it's up, we'll be seeing the ridiculous and complicated bloody surgical title come to the platform. (That's the complicated way of saying there's no release date for it yet. In the meantime, the Steam page is officially live and you can add the game to your wishlist for updates and an eventual alert when the game is available. Here's a little more info from the team about the game's upcoming release.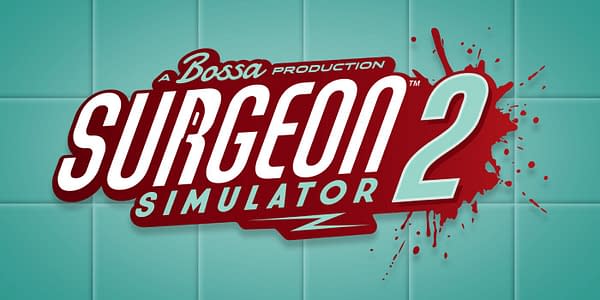 Surgeon Simulator 2

takes the best elements of the original game, while significantly upping the sidesplitting surgical-ante to reveal a fresh spin on a familiar formula! It is a physics-based medical multiplayer malpractice simulation where every object, every organ, and every limb are up for grabs, or dropping (depending on the skill level of the medical team at hand). Enter the labyrinthine Bossa Labs to experience all-new operations, 4-player online Co-op & Competitive play, a thrilling Story Mode, and the bonafide Creation Mode!

"We're thrilled to share Surgeon Simulator 2 with all of our fans on Steam," said Henrique Olifiers, Co-CEO at Bossa Studios. "While players have been able to get their hands on the game so far via the Epic store, soon they'll have another option for purchasing it. We know that our community has wanted this for some time, and we're pleased to unveil the store page today so that players can start adding it to their Wishlists!"