Game developer Hidetaka Suehiro (better known as Swery) announced his latest project, The Good Life, back in 2017. The game has been quietly trucking on in development through the release of Swery's other game, The Missing, last year, with only a story trailer hitting back in May 2018.
Swery's studio White Owls, with help from veteran game developer Yukio Futatsugi and indie studios Camoflaj and Grounding, has been working on the game since the Kickstarter was funded over a year ago. However, that development has hit a few unexpected snags which have resulted in a delayed release for the game.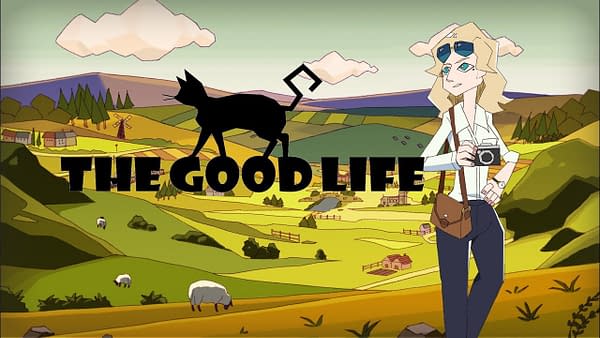 According to the Kickstarter update (via ResetEra):
In the campaign, we stated that The Good Life would be released in Q4 2019 and received support from you all. After a long deliberation, we have decided to change the schedule and extend the development period in order to deliver The Good Life to all our backers in the best condition possible.

It's a very important, heavy decision, but we made it believing that it's the happiest decision for all the people who are going to eventually play it. Therefore, we humbly ask that you wait a little bit longer for The Good Life to reach your hands.

We expect the release date to move from Q4 2019 to Spring 2020.

We're very sorry about this, because we know you've all been waiting very patiently for The Good Life. We only came to the decision due to prioritizing the quality of the game above all else.

We sincerely hope you can understand our feelings on this issue, and will continue to support us.

Throughout this period of one year and a few months, the team has been working hard on deciding the details about what sort of game The Good Life is supposed to be. They've withstood my crazy manifestos and continued working hard on developing the game. The graphics have all been powered up compared to how they originally appeared during the campaign, and we even increased the map size so that you can sink your teeth even further into the world we've created.
While this news is unfortunate, it's not uncommon for indie games to hit development snags like this. Nor is it uncommon for Kickstarter projects to be delayed for a few months. Hopefully the finished project will be worth the wait.
Enjoyed this article? Share it!