What To Take Home From The Mass Effect: Andromeda Multiplayer Stream Bioware took Mass Effect: Andromeda's multiplayer for a spin during a livestream on Twitch this afternoon. In case you missed it, here are the main takeaways. The stream featured Billy and Bastion Frank from Bioware along with partnered streamers Teawrex, Starbuck2190, and SizeSixteens.
Mouse and keyboard and controller use can switch "on the fly" with Andromeda on PC.
Hosts can choose Apex missions during Andromeda's multiplayer, those Apex missions will rotate every week, allowing you to get your hands on content you may not have made it to during single-player campaign.
You can get on the roofs of different buildings which allows you to move around multiplayer maps a bit differently than during Mass Effect 3.
Jumping is a thing – it's new for Mass Effect. You can jump and combine it with dashes and other actions.
There will be 12 characters to start, with 16 characters total.
At launch there will be just over 24 multiplayer kits.
There will be no cross-platform play. Though the Apex app will allow you to send out strike teams for rewards. So you can sort of have cross-platform that way.
XP will be combined between your team and then each player will get the same.
Objectives give you medals depending on your participation in the objective – if you completed the action you get a gold, if you defended others you get a silver.
EA Origins subscribers will get their first pack tomorrow, and a second upon the game's launch.
Cover nodes are procedurally generated instead of hand-placed like they were in ME3.
Cooldowns are set off weapon weight, but there is a minimum, so you can't completely cut down out your cooldowns by only taking one weapon into a match. Well, there goes my plan.
As always, you don't want to hit your extraction point right away, lure enemies to the other side of the map, and then book it to the extraction.
The strike teams and Pathfinder rewards will link single and multiplayer in game.
Each character kit on multiplayer will level independently.
EA Access/ Origins subscribers will be able to check out the multiplayer action and the first few hours of the single-player campaign tomorrow.
The entirety of the Multiplayer "Christmas" reveals so far are collected below.
Mass Effect: Andromeda will hit March 21st in North America, on the 23rd everywhere else. EA Access/ Origins subscribers will get early access to the game tomorrow. EA Access/ Origins subscribers also get a bonus on pre-ordering Andromeda. Oh, and there will be Mass Effect gear in the Rock Shop in Rock Band 4 next week.
---
---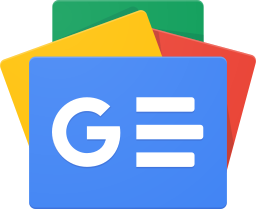 Stay up-to-date and support the site by following Bleeding Cool on Google News today!