Tera's PC 'Shore Hold' Update Adds New Gear and PvP Maps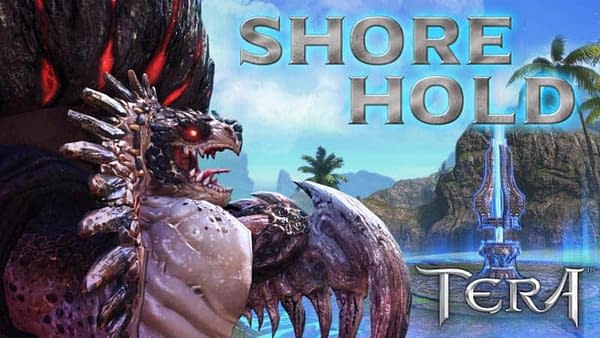 En Masse Entertainment launched the "Shore Hold" update for the PC version of Tera today. "Shore Hold" is the first content update for 2019 in the PC version of the action combat MMO.
The update brings a new 7 v 7 PvP battleground called Shore Hold, which features shorter ressurection times, buff-generating mana stones, and a few other tricks to shake up Tera's current PvP landscape. The update also brings three new PvP gear sets, a solo PvE training ground complete with a DPS meter to allow players to test out new gear and ability rotations for the max damage per second.
The Shore Hold battleground is built to get players into the action immediately, which means it's on the smaller side. There are two main objectives in the Shore Hold battleground: capture pyres and fight a cave-dwelling monster. Both goals force players to plan ahead, react quickly, and manage their time well, so we hope you guys can multitask.
The update also changes PvP gear acquisition to allow players to use the new Bellicariumcredits to acquire three different types of gear: Disciplinary, Harmonic, and Impregnable. Although this new gear does not use equipment crystals or produce set bonuses, it features unique PvP-only enchantment effects, including enemy stat reduction, damage reflection, and slowing effects.
And if you want to test out that gear before using it in a Shore Hold match, players now have access to a new solo instance, called the Training Ground. The instance includes a DPS meter and lets players reset fights to adjust or change gear on the fly, but it supplies them with virtual thralls and allows for a collection fo buffs to simulate an active party, so players can learn how to maximize their impact. Players must be level 65 to enter the solo instance and can do so by approaching Whurloc in Highwatch.
Other additions to the update patch include the return of the Shadow Sanguinary dungeon and some balance fixes. You can find the full patch notes on the official Tera site.