The Best of GDC's Brazil Games Showcase
GDC and PAX East this year hosted a Brazil Games Showcase, which brought some of the best indie games from Brazil to the states in order to look for publishers, and press.
Several of the showcase games were up for awards at GDC Play this year, and quite a few took home top honors. I was able to go hands-on with quite a few, but you can check out the whole lineup here.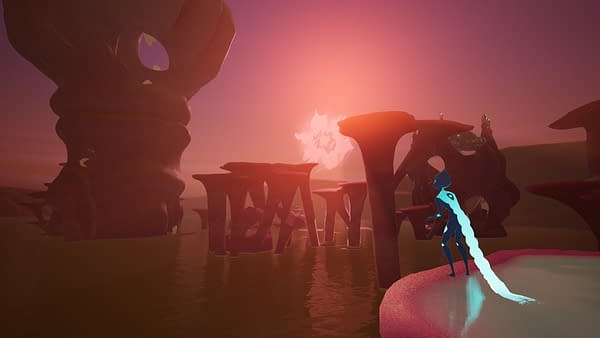 Gilp Studio's Areia is a game about spiritual and emotional growth, and as such, can be a bit opaque. The sand and water control mechanics make the various puzzles and obstacles a unique challenge, but they also make for a breath-takingly gorgeous adventure game. The controls are designed for both PC with full gamepad support, so if you tend to prefer consoles, you won't need to adjust to the keyboard and mouse controls. Unless you want to.
The game's official description reads:
Imagine a world where you can control sand and water to create paths and shape your surroundings.
All of this in a universe that is always trying to repeat itself, this is Areia, a journey of emotions in search of enlightenment.

Areia borrows a lot from oriental spiritual culture, especially Hinduism and Buddhism the story unfolds by its premises as well. The game has emotional and spiritual stages of enlightenment in which you will need to face to uncover the mysteries of this world.

The scenery of Areia is a composition of a Biome of coastal dunes with large patches of sand, water, cliffs, and caverns. You will never be bored while discovering new places in Areia.
Areia was a GDC Best in Play honorable mention. It will release sometime in Q4 of this year.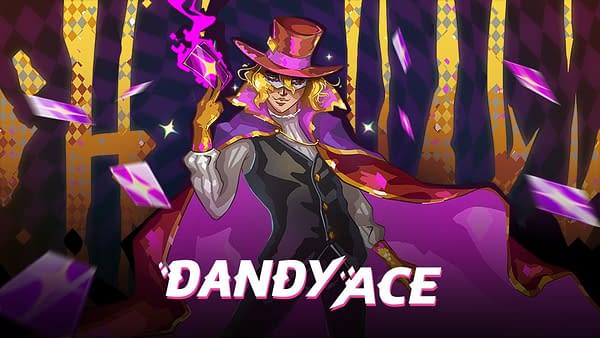 Mad Mimic's Dandy Ace is an action game with a stage magician as a protagonist, so naturally the visuals are a bit… extra. It's also a 2D isometric rogue-lite, which allows you to create unique character builds via playing cards, because that also ties into the magic aesthetic.
Gameplay for Dandy Ace is, predictably, a little bit hectic. It is pretty damn fun, though, as long as overly dramatic combat is your cup of tea.
The official game description reads:
DandyAce is an over the top action game that follows this fabulous magician seeking to combine and use his magical cards, fighting and looting his way to defeat the Green-Eyed Illusionist and free himself from a cursed mirror. Play with Dandy Ace, the amazing hero, and survive the challenges of the extravagant, lavish and ever changing palace created to defeat him, filled with bizarre creatures and outrageous bosses. Find all precious cards, gather shards and gold, and get help from other imprisoned magicians that now work as shopkeepers or other jobs.
Dandy Ace is scheduled to release in summer of 2020.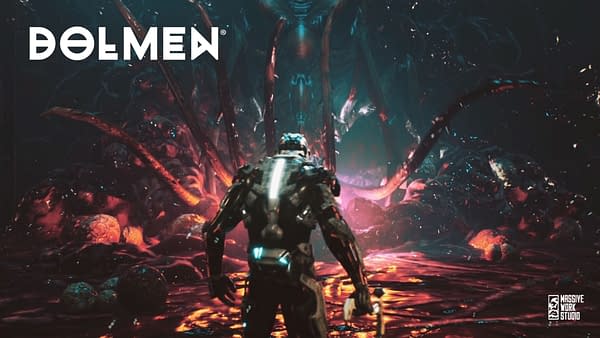 We've covered Massive Work Studios' Dolmen before, but the game has come a long way since then. The Dark Souls-inspired scifi RPG still combines grotesque body horror and punishing combat, since you can create weapons out of fallen alien enemies. So if you've ever wanted to use an axe made out of your enemy's rib cage, now you can.
The GDC 2019 build of Dolmen includes slicker graphics, reworked gamepad controls, updated weapons, and even a crafting system.
The official description reads:
Cosmic Horror and Sci-Fi are two ways to talk about Dolmen. It is a third person action game with RPG elements but with a lovecraftian plot that calls players to find what's behind the darkest secret of the universe!

A forgotten planet called Revion Prime will be the place where the action takes part. And it won't be easy: Adaptation and exploration will be your main weapons as you craft new items and equipments from your enemies' carcasses! Every step can be your last one!

Use your experience points to improve yourself and face what no human has ever faced. After all, quoting David Hume: "The life of man is of no greater importance to the universe than that of an oyster." Maybe he was right… Or not.
Dolmen is due to release later this year.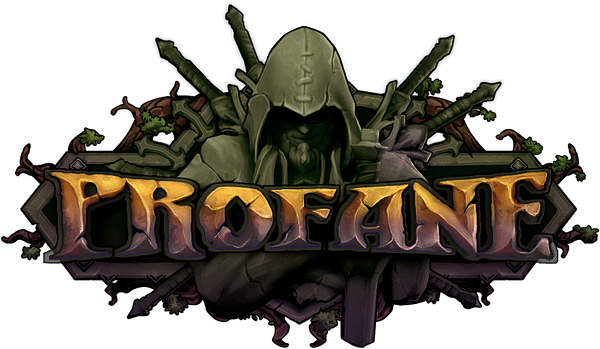 Profane is Insane's sandbox MMORPG. Like most sandbox MMOs, Profane lets you claim territory, engage in PvP combat, and even set up an in-game political system. It does also have a proper RPG campaign, if that's what you're into.
Profane is still in alpha, but looks promising.