The Elder Scrolls: Blades is Now Available in Early Access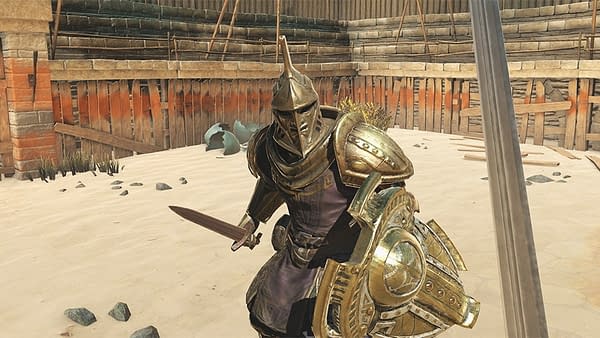 Bethesda Softworks' Elder Scrolls mobile RPG, The Elder Scrolls: Blades is available now in Early Access for iOS and Android users without restriction. You no longer need a Bethesda.net account to access the mobile game, so go forth and enjoy the world of Tamriel for free.
The game is still technically in early access, with a full launch still to come. Several game modes are unavailable right now, including the Arena PvP features, as those will only be implemented for the full launch. No date has been given yet for the full release of Blades.
So far, fans have not been particularly kind to the mobile game. The harshest criticisms center around the game's use of loot boxes and it's gatekeeping timers, which basically means the micro-transaction system is kind of garbage. I've just downloaded the game myself, so I can't really confirm if the criticisms hold up, but I wouldn't be surprised. Gatekeeping and loot boxes are pretty standard mobile game features these days, after all.
You can check out the new trailer for The Elder Scrolls: Blades below.
From Bethesda Game Studios, the award-winning creators of Skyrim, comes The Elder Scrolls: Blades – a classic dungeon crawler reimagined. Play free now: http://playblades.com

The Blades, the Empire's top agents, are forced into exile. On the run, you return to your hometown to find it destroyed.

Experience stunning dungeon adventures.

Create and customize your city, restoring it to greatness.

Conquer your friends and rivals in epic one-on-one Arena battles.

* Create any character you want and discover unique weapons, armor, and abilities. Master the never-ending Abyss with a cutting-edge combat system.

*NOTE: Arena modes will be added after the initial launch of The Elder Scrolls: Blades. Please visit elderscrolls.com for updates on this mode, as well as other exciting new information for the game