The Forgotten City is Just Janky Enough to Feel Like Skyrim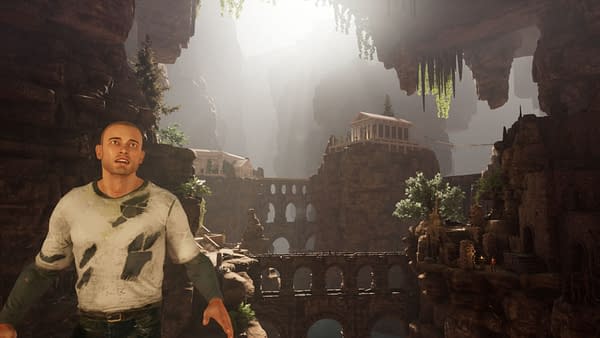 Modern Storyteller's The Forgotten City started as a popular mod for Bethesda's The Elder Scrolls V: Skyrim. And as developer Nick Pearce joked during the ID@Xbox Showcase at GDC this year, The Forgotten City was kept just janky enough to "make players of the Mod feel at home." And The Forgotten City lives up to that promise. Walking up stairs is a bit of a dodgy proposition, depending on how you decide to negotiate them, the crosshair is as difficult to orient when it comes to details, and the character's facial animations don't always sync up with the dialogue.
But that's honestly kind of great. Because it makes sure you don't forget the game's roots.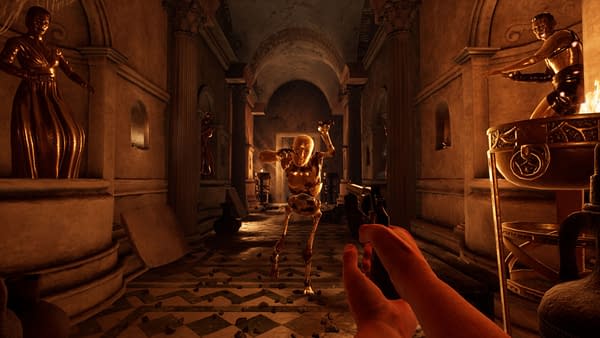 As for the story, it's largely unchanged from the Skyrim mod, except for all the details. The ruins are now Roman, the characters all wear modern clothing, the game's set in 2019 and 2012, respectively, and all the characters are human.
The graphics are also updated, which gives The Forgotten City a more modern feel to go with the updated setting.
But the absolute best thing about the game, at least the build I played at GDC this week, was the lack of any kind of quest tracker on the map. You have objectives, of course, that pop up on the top of the screen just like before, but there's no game map and no map-based objective markers. So you have to rely on your own ingenuity and memory to find things.
While you can still see where the game got its start, The Forgotten City is more than just a Skyrim mod now. It is a proper game in its own right.
UPDATED: A previous version of this article quoted Pearce as saying the janky design was intended to make Elder Scrolls players feel at home. After discussion with Pearce and review of our audio file, we've amended the quote to better reflect Pearce's self-deprecating sense of humor, as he was the sole developer of the original Skyrim mod.