The "Knights Chronicle" Crossover Event With "RWBY" Is Now Live
Back during RTX 2019, Netmarble and Rooster Teeth revealed that Knights Chronicle would be doing a crossover event with the cast of RWBY. This week, that crossover has officially started as the main four cast members of the show are officially in the game for a limited time. We have the details for you here along with a trailer as you have until the end of the month to take part in the event!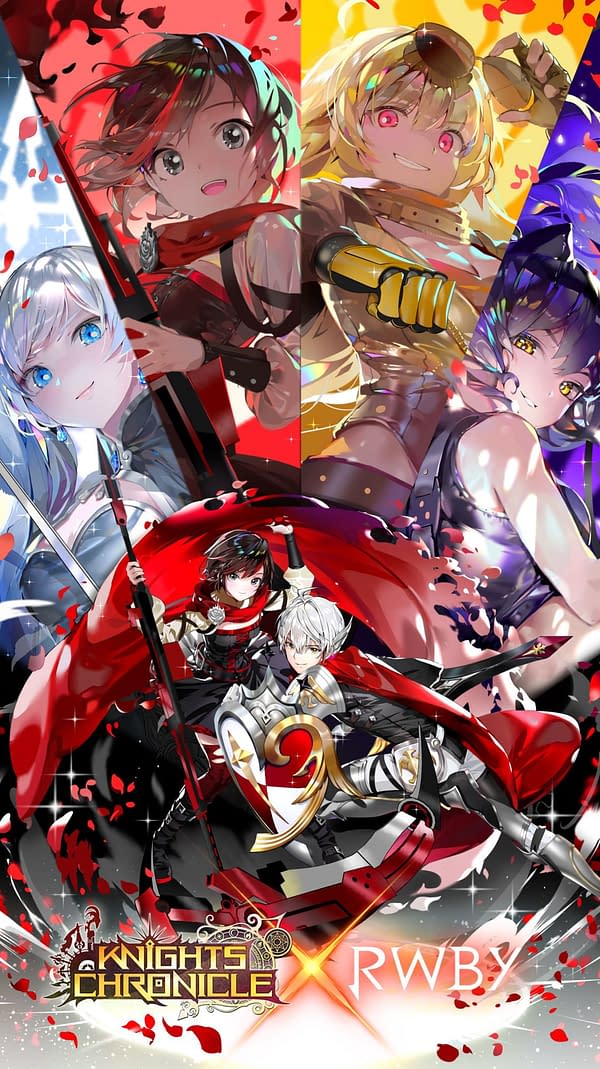 Starting now through July 31, players and RWBY fans alike will be able to attract the powerful members of Team RWBY – Ruby Rose, Weiss Schnee, Blake Belladonna and Yang Xiao Long – and the deadly Maiden of Fall, Cinder Fall, from the world of Remnant into their roster of powerful heroes throughKnights Chronicle's Summon Shop. These updates include:

An all-new Advent Dungeon where fans can win over Cinder Fall into their party and learn how the worlds of Knights Chronicle and RWBY come together in an all-new story.
All-new costumes for Ruby Rose, Weiss Schnee, Blake Belladonna, Yang Xiao Long and Cinder Fall themed after their Beacon Academy uniforms.
A limited-time check-in event where players can simply log-in and earn a free 4★ SSR RWBY hero.