The Last Starship Is Coming To Steam Next Fest In February
The Last Starship will be a part of Steam Next Fest in February, but before that, a demo will be made available to try out.
---
Introversion Software, the same team behind the hit Prison Architect, has a new game coming next month with The Last Starship. The game will essentially play in much the same way as their previous one, but with a lot of changed mechanics, as you'll be building up a starship from scratch with a loyal crew ready for you to lead them into the unknown. You'll be able to upgrade the ship in many ways, which you will need to visit planets, carry out tasks, and fend off enemies who wish to capture or destroy your ship. The game will be a part of the next Steam Next Fest on February 6th, but before that, the team is releasing a public demo of the game to try out on January 26th.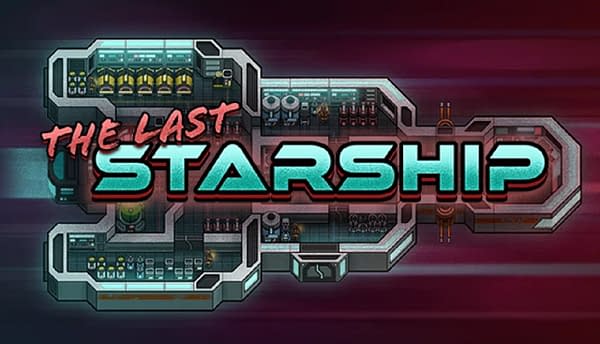 An entire crew awaits players' command in The Last Starship. Pick up a ship hull, and deck it out with engines, life support, sensors, and rail guns to see how it does out on a galactic battlefield. It's up to the player to make critical choices as they take the helm of the starship, whether they're pulling together an asteroid mining operation, rescuing civilians from an engine failure, or picking a fight with the pirates of the galaxy.
Equip Your Ship: Let your imagination run free by designing a starship and equipping it with life-saving technology to protect the crew onboard.
Explore the Universe: The only way to know if a ship's design is good is to test it out. The sector map is the gateway to a procedurally generated universe. Each system has different missions, scenarios, and anomalies for the player to explore.
Process Resources: Space is cold, dark, and empty. To survive, the crew will need resources such as water, oxygen, fuel, and materials for building more ships.
Engage the Enemy: Take complete control over where to install your weapons. The game's unique combat system will have the player strategically thinking on and off the battlefield.
Grow Your Fleet: As the starship grows, so will the requirements to keep everyone alive. You'll need to not only expand your current starship but design different ships with different capabilities to keep trekking through deep space.