The New Adidas Pokémon Sneakers Appear Online
A bit of a surprised crept onto Instagram yesterday as the new Adidas Pokémon sneakers showed up on someone's timeline without a formal release. Jean "solebyjc" Carlos showed off the pair on Instagram this week, and shortly after the photos just started coming in of others who had gotten their hands on a pair. As you can see the low-top sneakers are white with black illustrations and a full-color Pikachu on the side with some yellow highlights. These look pretty awesome and we're fairly confident that they will become a hot property among Pokémon fans.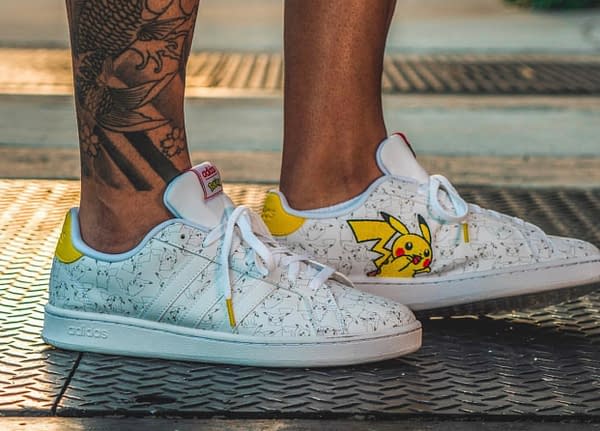 In case Pikachu isn't your thing, the company also has a Squirtle version on the way done up much the same way with light-blue highlights. Since neither The Pokémon Company or Adidas made the official announcement yet, we don't have a price point or a release date. But considering it's Adidas with a major IP, don't expect anything cheaper than $80 as a starting price.