Square Enix used today's Nintendo Direct to reveal the fact that the remake of Trials of Mana will release on April 24, 2020 for the Nintendo Switch, PS4, and PC via Steam. The various different game versions will also have several special pre-order bonuses for those who decide to pick up the game early.
The latest trailer for the game introduces the game's various characters in their upgraded models. The trailer also shows off the class switching and combat systems, as well as the English voice over.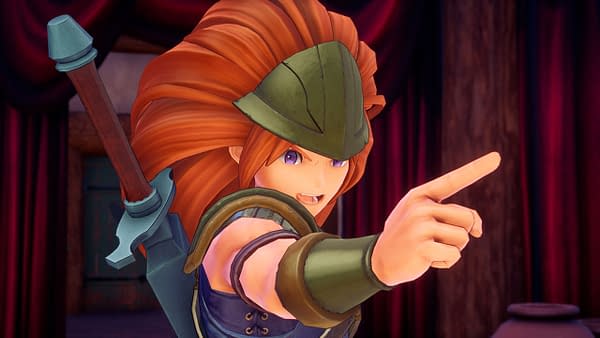 The game description courtesy of Square Enix reads:
Originally released in Japan as Seiken Densetsu 3 in 1995, and later making its debut in the West with the Collection of Mana™ on Nintendo Switch earlier this year, Trials of Mana is a full, high-definition remake of the third entry in the classic Mana series, seamlessly bringing the beloved story and characters to a new, modern era of fans with real-time combat, beautiful 3D graphics and updated gameplay. The game tells the story of six heroes as they battle against the forces of evil that threaten a world where Mana has been weakened. Players will craft their own experiences by selecting a party of three from these unique characters as they embark on the adventure of a lifetime to protect the very essence of Mana itself.
As for the pre-order bonuses, those who pre-purchase or purchase the physical or digital versions of the game by May 21, 2020 for the Nintendo Switch or PlayStation 4 will receive a Rabite Adornment DLC, which allows players to gain more EXP after battles up to level 10.
Pre-orders of the digital version of the game from the PlayStation Store will also include an exclusive avatar set featuring the game's six heroes, while those who pre-purchase or purchase from Steam by 21st May 2020 will include the Rabite Adornment DLC as well as an exclusive wallpaper set.
You can check out the new trailer below.
Enjoyed this article? Share it!