This Time You Can Really See What Kurt Russell's Ego Looks Like In GOTG2 Via Marvel Legends 2-Pack From Toy Fair
You've seen the Funko version of Kurt Russell's character, Ego The Living Planet, in Guardians of the Galaxy Vol. 2. But it's hard to get a really good feel for the character when he has a gigantic head and black circles for eyes. When it comes to a Marvel Legends action figure, however, it's basically as good as the real thing. This news is so important, I even read a Zecchs article over at bathroom-themed comic book website TheOuthousers.com to get it for you. You're welcome.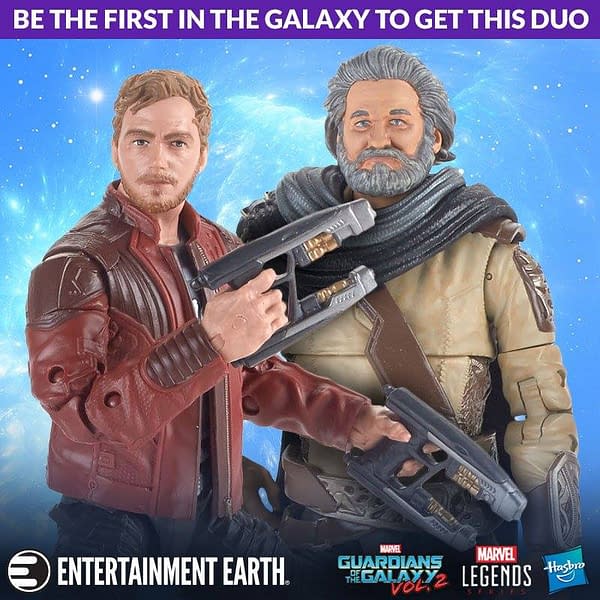 As you can see, Ego looks pretty much like Kurt Russell, except almost as if he is made of plastic. Hopefully they're able to get that complexion taken care of in post-processing. The image appears to originate at Entertainment Earth, but there's no listing for the action figure 2-pack yet. When it becomes available, you'll be able to find it here.
Guardians of the Galaxy Vol. 2 hits theaters on May 5.