TinyBuild Games has been pretty quiet leading into E3, but they stopped that in the most glorious way possible with Rapture Rejects. This is a battle royale game where you play as people who weren't called up to heaven after the rapture hit, leaving you to basically kill everyone in sight because you already know you're going to hell. Also, if you're going to make a game about people being pissed off for not going to heaven, Cyanide & Happiness are the right people to tap as well. Enjoy the trailer and full description below. You can also sign up for the alpha right now on their website.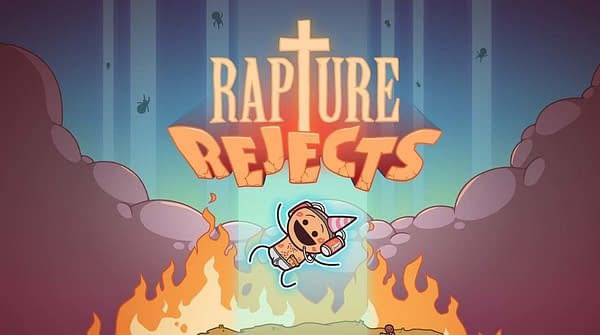 Rapture Rejects is a dark comedy Battle Royale game based on the Cyanide & Happiness web comics. 100 players drop into a world that only one can survive in. Scavenge for resources and fight off enemies until there is only one person left. That person gets to go to heaven. Created by Galvanic and tinybuild in close cooperation with Cyanide & Happiness, Rapture Rejects takes the Battle Royale genre into a brand new direction with a topdown isometric perspective. This allows for much more accessible gameplay and fancy character customization that's very easy to distinguish. Add all the Cyanide & Happiness humor into the mix, and you've got a game nobody should really be playing.
Enjoyed this article? Share it!