TinyBuild Games Releases Extended Gameplay Trailer for Garage
After having a couple of quiet months, it looks like tinyBuild Games are ramping up their 2018 lineup of games. First, we got a new trailer for Graveyard Keeper, and now we have an extended trailer for another new indie title on the way called Garage. Right now, the description of the game is pretty simplistic, as the company says "Garage is a bloody top-down shooter inspired by VHS era B-movies. You play as an ex-drug dealer named Butch, who single-handedly slays hordes of living dead and mutants." That's it. Not a lot to go on, but then again, you don't need a lot when it comes to their games as the action speaks for itself.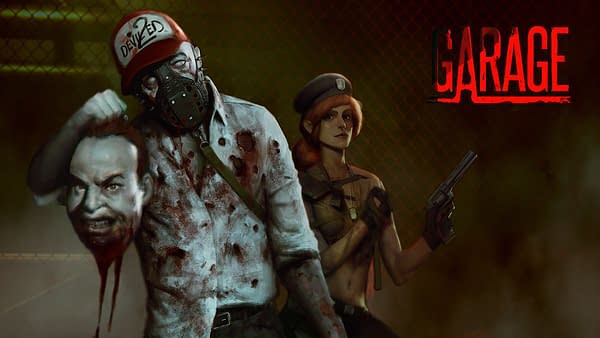 The footage that you're going to see below will have you harkening back to some NES titles in the way it's presented and designed, but the content is far from anything you'd see back in the day as blood basically coats your screen every time a new enemy makes it into this dude's "car hold", as Moe Szyslak would call it. The game is set to be released on May 10th for the Nintendo Switch, and we wish the best of luck to any Switch player who dares to fire it up.