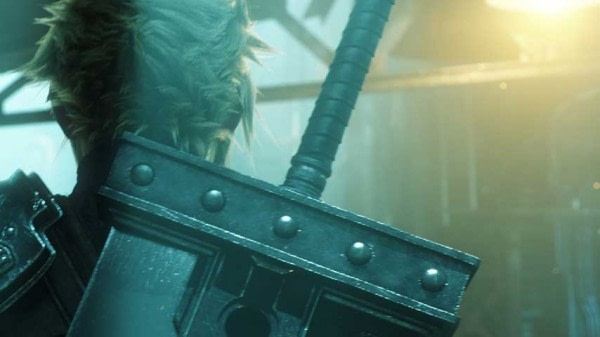 Today, the fourth class of inductees to the World Video Game Hall of Fame were announced, with Final Fantasy VII, Tomb Raider, 1990's John Madden Football, and the 1962 computer game Spacewar! honored by the National Museum of Play.
According to The Hollywood Reporter:
1990's John Madden Football, 1996's Tomb Raider, 1962's Spacewar! and 1997's Final Fantasy VII are this year's selections. Both Tomb Raider and FFVII were on last year's ballot, losing out to Street Fighter II, Halo: Combat Evolved, Donkey Kong and Pokemon Red and Green.

This year's inductees offer an eclectic mix of genres, from sports to classic archetypes that heralded the early days of arcade gaming. John Madden Football launched a franchise of yearly games that has sold more than 100 million copies and is still going strong today.

Spacewar!, created on a PDP-1 minicomputer by Steve "Slug" Russell and others at MIT, was not a commercial release, but inspired the first mass-market arcade video game from Atari founder Nolan Bushnell, Computer Space.
One of gaming's earliest playable female characters, Lara Croft made her debut in Tomb Raider and quickly became both a household name and a gaming icon. The action-adventure game was lauded for its unique blend of puzzle solving and third-person shooter gameplay as well as it's state-of-the-art 3D visuals. The series has sold more than 58 million copies and has inspired three films over the years.
Final Fantasy VII is widely regarded as one of the greatest games of all time and chances are, its your favorite game in the massive Final Fantasy franchise. FFVII was the first game in the series to utilize 3D graphics and moved the series away from its more generic fantasy routes. The changes in character and setting resonated with North American audiences as well as those in the game's native Japanese audience. The game sold more than 10 million copies, making it the second-most-popular game for the PlayStation.
Founded in 2015, the World Video Game Hall of Fame was established to honor games that have made a lasting impression on the gaming community and pop culture. Final selections to the hall are made on the advice of journalists and scholars.
Past inductions have included Super Mario Bros., World of Warcraft, Pong, The Oregon Trail and Tetris.
If you've got a game you think should be honored, you can nominate it by filling out a form on the hall's website. Or try and get a group together in the comments in hopes of exerting some more pressure on the Hall of Fame.