Tonight Is Ho-Oh Raid Hour #1 In Pokémon GO: March 2023
Tonight is Ho-Oh Raid Hour #1 in Pokémon GO and you can use these tips and tricks to make the most out of the night's feature.
---
Tonight, March 8th, 2023, is Ho-Oh Raid Hour in Pokémon GO. It is the first of two Raid Hours featuring this Fire/Flying-type Legendary Bird of Johto, which breaks from the pattern we've seen this year so far of week-long raid rotations. During this Raid Hour, most Gyms in Pokémon GO will be taken over by Tier Five raids featuring this Legendary Pokémon.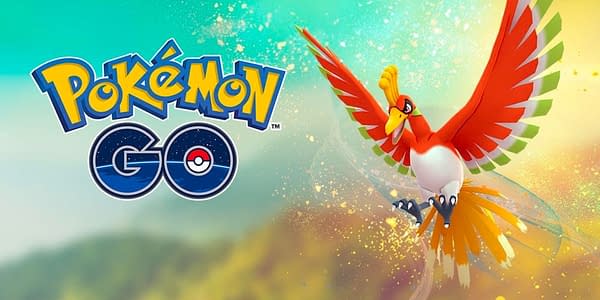 Here are some tips for Ho-Oh Raid Hour:
Type weakness: Ho-Oh is a Fire/Flying-type which means it is doubly weak to Rock-types. Using Rock-types will allow you to complete this raid with fewer Trainers. Only two Trainers will be needed if you use the best counters with the best moves.
Best Mega to evolve: Mega Aerodactyl is the overall top counter to use against Ho-Oh. The second-best is Primal Kyogre but Primal Kyogre does not fall in the overall top ten counters to use.
Best Shadow to use: The top Shadows to use are Shadow Tyranitar as the overall fourth-best counter followed by Shadow Aggron, Shadow Aerodactyl, Shadow Omastar, and Shadow Golem.
These are the Pokémon that will appear in Tier Five raids in Pokémon GO this March 2023:
March 8th – March 21st: Ho-Oh
March 21st – March 28th: Incarnate Forme Thundurus
March 28th – April 10th: Lugia
The Raid Hours for the month of March 2023 in Pokémon GO are:
March 15th, 2023: Ho-Oh, can be Shiny
March 22nd, 2023: Incarnate Forme Thundurus, can be Shiny
March 29th, 2023: Lugia, can be Shiny
April 5th, 2023: Lugia, can be Shiny
Here are the Mega Pokémon that will appear in Mega Raids in Pokémon GO this March 2023:
March 1st – March 8th: Mega Charizard Y
March 8th – March 21st: Mega Medicham, new release
March 21st – March 28th: Mega Venusaur
March 28th – April 10th: Mega Alakazam
Here are the events coming to Pokémon GO in March 2023:
March 8th – March 14th, 2023: Festival of Colors Event
March 11th, 2023: Elite Raid: Regidrago
March 18th, 2023: March Community Day
March 21st – March 29th, 2023: An Every Day Hero + Team GO Rocket Takeover Event
March 25th, 2023: GO Battle Day: Palmer