"Ultimate Chicken Horse" Receives A New Cobra-Themed Update
Clever Endeavour Games will be adding a new update to Ultimate Chicken Horse that will have a lot of awesome content and a needed inclusion. The A·cobra·tic Update will be adding a brand new animal to the mix for you to play as with the Cobra! Not just a cobra, but one on a skateboard. Second, you're getting two new levels to try to win on with The Ballroom and Space, complete with their own physics. You'll be getting four new hazards to play with in the flamethrower, the one-way gate, the cannon, and the beehive. Finally, PS4 and Nintendo Switch owners will finally be getting cross-platform play!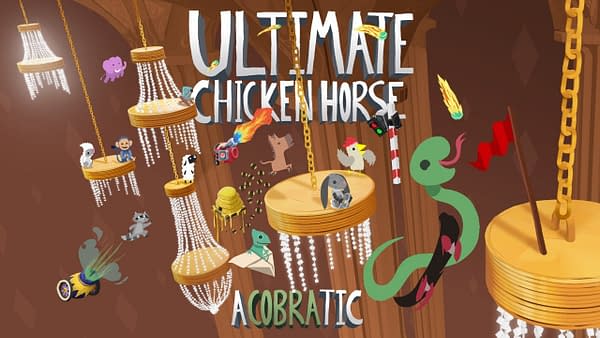 There's also a handful of improvements, minor additions, and other fixes being thrown into the game. One thing to take note of is that all of the new additions are not just automatic gimmies, you have to unlock them. So have fun getting your friends together for another round of torture in Ultimate Chicken Horse. If you're curious as to what everything will look like, good news! You can see all of the additions in the trailer below.