United Label Shows Off Polygon Treehouse's "Röki" at E3 2019
During E3 this year we visited with CI Games, who had brought United Label to show off a few games, as we checked out Röki for a bit. Developed by Polygon Treehouse, this is a little bit of a few genres as you get some puzzle aspects, you get some storytelling, and you get some exploration going on. The story has you as a young teenager named Trove exploring a mythical land in the snow-covered mountains as she is on a quest to save her family in the middle of a fairytale-driven world. You will run into creatures, old forbidden buildings, strange landmarks, and an interesting landscape as you will solve different puzzles to make your way around the game and eventually do some good everywhere you go.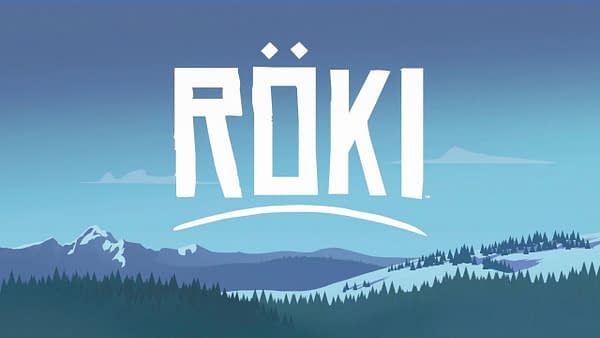 The demo we played of the game had us running into a troll under a bridge who had a sword sticking in his back. We had to go on a bit of a quest to find the right tools to help pull the sword out and allow him to get some rest. I love the art of this game as it changes moods and colors as you make your way around. It's both haunting and intriguing as you explore and figure out how everything in this place works. Röki is currently in development and as of when we talked to the devs they didn't have a firm release window yet. But this is the kind of game we wish we had right now as it was fun to explore. Plus a story that was captivating enough to make us want to save our family! Here's hoping the game comes out sooner than later.