Unravel Two Revealed at EA Play, Playable Right Now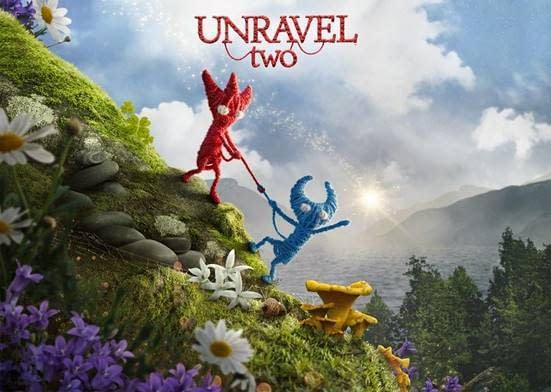 EA and Coldwood simultaneously revealed and launched Unravel Two during EA Play today. The innovative single player and co-op puzzle platformer was developed by the Swedish studio that brought Yarny to life in 2015's indie hit Unravel. The sequel builds directly off the original game and centers on the bond between two Yarnys, which can be played as a single player or through local co-op much like fellow indie-hit Brothers.
The two Yarnys will support one another as they work through tricky puzzles and traverse between beautiful natural landscapes and intricate urban environments. So its pretty and challenging at the same time.
"Unravel Two is about the new bonds that form when we cut ties to the past," said Martin Sahlin, Creative Director at Coldwood. "Like Unravel, it is a deeply personal game for the studio and our passion and life experiences are intertwined in the fabric of the journey players and their Yarnys will embark on. Unravel Two is about the unbreakable bond between friends and how hope and love can make the world around us a better place."
Players can customize their own Yarnys by helping other players in Unravel Two, which is a nice bit of personalization that was missing from the first game.
Unravel Two is rated E for Everyone by the ESRB and is now available worldwide for $19.99 USD on Xbox One, PlayStation 4, and Origin for PC.
EA Access and Origin Access members can play the beginning of Unravel Two, starting today.
You can check out the official reveal trailer below.