Ark has been trundling along in the last few months, with fairly frequent updates coming from developer Studio Wildcard to really flesh out what the game has to offer. Lots of new tools, functions and, of course, dinosaurs have been trickling out frequently, making sure there is something new for players to engage with constantly.
Well, apparently tomorrow we are getting something extra-ordinary. It's been announced in a release that on September 1st, "a first-of-its-kind mega-update" will be shown off refering to it as a 'brontosaurus-sized reveal.' You'll be able to watch said reveal at the developer's Twitch account at 10 AM PT/1 PM ET.
They also revealed this picture from the update, but your guess is as good as mine as to what it is. Story content maybe? Take a look: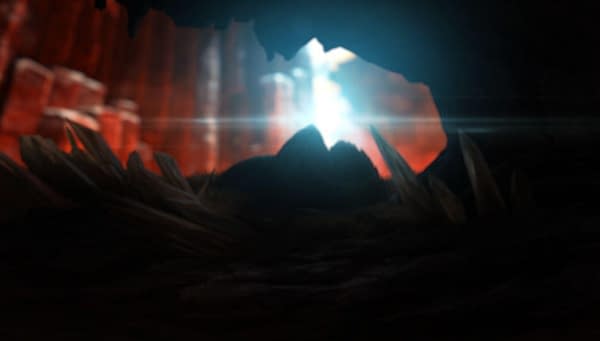 As an avid player of Ark, this is quite exciting and the mind certainly races as to what it will be. I will undoubtedly be here to talk about it, so stay tuned.
Enjoyed this article? Share it!