SEGA rolled out Yakuza 7: Whereabouts of Light and Darkness, the next entry in the Yakuza franchise on Thursday. The game is set to release in Japan on January 16, 2020, and then in the Americas and Europe sometime later in the year.
Yakuza 7 will be a huge gamechanger for the franchise, bringing with it many new changes. Firstly, the game trades in the franchise's iconic beat-'em-up action for RPG-style turn-based combat. Other changes include a protagonist switch-a-roo. Beginning with Yakuza 7, the series will be switching focus from Kazuma Kiryu to Ichiban Kasuga. The new protagonist is a former Yakuza who spent nearly two decades in prison after taking the fall for his boss' criminal acts Yakuza 7 begins as Ichiban Kasuga is released from prison. Ichiban was expecting a fanfare-filled homecoming upon his release, but instead, his former boss, Masumi Arakawa, is coming for his head. This brings Kasuga to Yokohama, Yakuza 7's main setting as the new protagonist attempts to uncover the truth.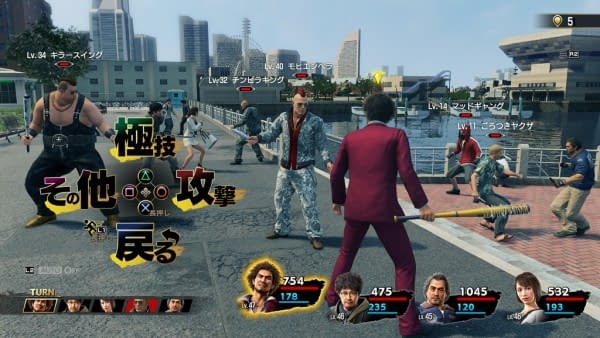 Alongside the main unveiling, Sega debuted a cinematic trailer for the game, and a snippet of the turn-based gameplay fans can expect from the game when it releases in 2020. Sega also showed an English trailer for the game, which drops series' the numbering entirely, rather opting for the new game to be called Yakuza: Like A Dragon. "Like a Dragon" is a direct translation of the Yakuza franchise's original Japanese title, Ryu Ga Gotoku.
Yakuza 7's Japanese trailer is available below!
Enjoyed this article? Share it!