Like many of Ubisoft's recent releases, the upcoming Tom Clancy's Ghost Recon Breakpoint will skip out on a Steam release for PC. Instead, the game will hit the Epic Games Store alongside Tom Clancy's The Division 2 and Anno 1800.
Ubisoft is just one of the many companies to choose the Epic Games Store over the more traditional Steam when it comes to PC releases. This is largely due to Epic's lower revenue share program for hosting games – Epic takes only a 12% cut from games, while Steam's revenue share is a steep 30%. In fact, Epic Games' Tim Sweeney even offered to roll back several exclusive deals if Valve would lower Steam's revenue share to match the 12% cut Epic takes from all games hosted on its platform.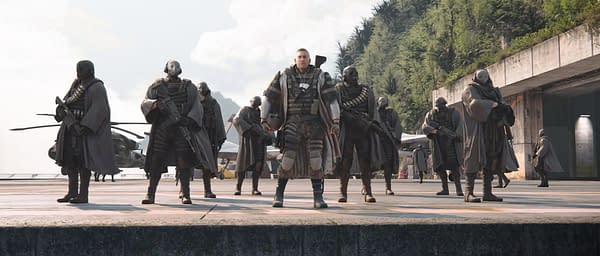 Ubisoft confirmed the Epic Game Store release for Ghost Recon Breakpoint to PCGamesN:
The reveal should not come as too much of a surprise to PC players, who have already seen the past two Ubisoft releases switch from Steam to the Epic Store. However, as this partnership has been made in sync with the announcement of Ghost Recon Breakpoint, there's no chance of snagging the game on Steam at all.

Of course if you're against having to download, install, and manage your games through another client then the option will exist to buy Ghost Recon Breakpoint directly from Uplay. As with any Ubisoft games on Steam, you always have to launch the game through Ubisoft's platform anyway, so this exclusive deal shouldn't make life any more complex for PC gamers.
Ghost Recon Breakpoint is scheduled to release on October 4, 2019 for Xbox One, PS4, and PC via UPlay and Epic Games.
Enjoyed this article? Share it!