Holiday Gift Guide: What Is VR, And Why Would A Gamer Want It?
Okay, so VR clearly stands for virtual reality. And it is a pretty cool experience in gaming, because you basically strap a monitor to your face and become physically immersed in the game world. It is awesome, albeit probably the way we will all accidentally kill ourselves by stepping out of our own windows without knowing it. That said, gamers love VR, but very few have purchased their own VR systems yet — which is where you come in. These'll set you back quite a bit, so do be prepared to shell out a couple hundred dollars. The PSVR is for the gifter on a budget. This one is technically only supposed to work with the PlayStation 4 system, but there are some workarounds to make it work on PC as well. It's one of the lighter headsets, and it's on the cheaper side. Just make sure you get all the extras that come along with it, because you need the headset, the PlayStation Camera, and the PlayStation Move controllers. The headset and camera bundle will set you back $249.99 if you pick it up from Amazon. They've also got the PS Move controllers for $78.99, making the total purchase $328.99 USD. The Oculus Rift and Touch is a little more versatile than the PSVR, as it is designed to work with both the Xbox One system of consoles and Windows PCs without any third-party software workarounds. It's the lightest of the VR headsets, and the Touch controllers are probably the most sensible of the three options. The tricky thing about the Oculus is that you probably also need to pick up some extra sensors and a spare USB cable to really get the system working at optimum levels.
The Rift and Touch bundle (that does not include the third sensor that most players want) can be picked up for $349.99 on Amazon or Best Buy. Meanwhile, the sensors will come in at $59.99 USD on Amazon and Best Buy. Amazon has a nifty pre-packaged deal that gets you the Rift and Touch system, a third sensor, and the necessary USB cable, all for $416.49 USD.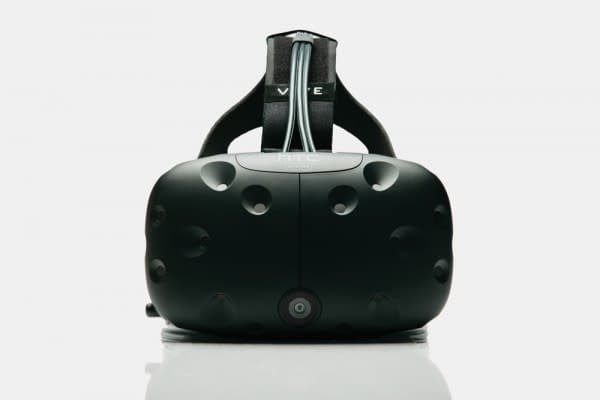 HTC's VIVE system is the nicest of the three VR setups. It's got the most rugged hardware, it's got slightly better technical specs, and has these dorky but incredibly useful controller… things. It also comes fully packaged as one complete unit — no add-ons. The problem? It's also much more expensive than the PSVR or Oculus. The HTC Vive will set you back $599.00 USD, because HTC doesn't do Holiday sales. You can pick it up for that price at both Amazon and Best Buy.