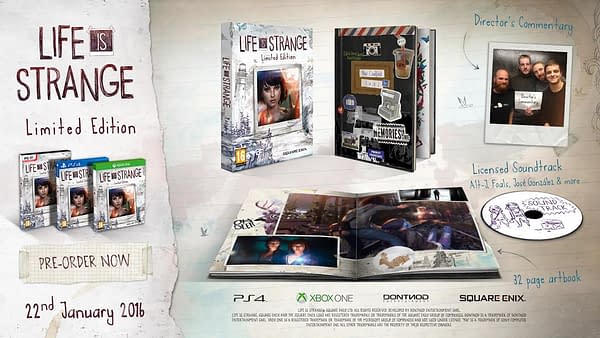 By Adam Cook
In case you've been living under a rock and don't know: Life is Strange has been a runaway hit. A story based adventure from DONTNOD, published by Square Enix, and it has been universally adored.
Well, now the first season has finished, Square has announced a limited edition version, coming January 22nd in Europe. It'll contain all five episodes as well as a 32 page art book (which contains unreleased concept art), the full soundtrack, and director's commentary.
Producer Luc Baghadous, said:
The response to Life is Strange really has blown us away! To be able to share that experience with our fans in a traditional boxed format is something we're really excited about and the decision to include the extra items for the Limited Edition is a direct response to fan requests.
You can find the full soundtrack details over on Square's blog.
Enjoyed this article? Share it!