Shazam! is Headed to LEGO DC Super-Villains in Latest DLC Pack
As part of the latest movie tie-in for DC, the film version of Shazam! will be headed to LEGO DC Super-Villains as part of the latest DLC content pack. Much like the Aquaman pack, you're getting more than just the hero as it will include a brand new level and extra characters. You can download it for $6 on April 23rd, or if you have the Season Pass it will be ready to add on that date. Here's some extra details and a trailer for you to check it out below.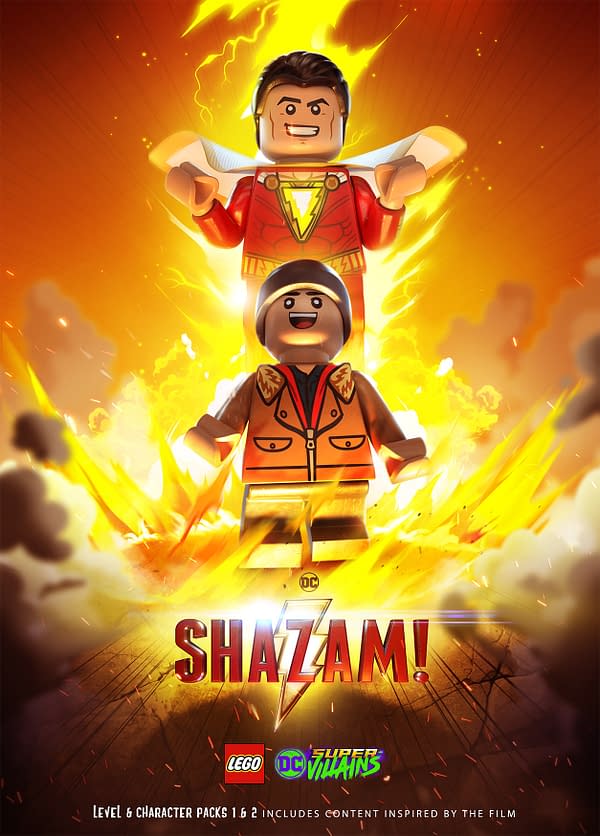 The first Shazam! Movie Level Pack offers players the chance to master the powers of favorite characters based on the Shazam! film. Players will jump into the action and begin their journey as Billy Batson and Freddy Freeman to fight against the evil Dr. Sivana! The pack includes the ability for Billy Batson to transform into Super Hero Shazam, using his powerful abilities of flight, strength, projectiles, electric beam and more. Players can also see Freddy transform and take on Shazam powers, and unlock the four characters embodying the sins of man including Gluttony, Wrath, Pride, and Envy. These six characters will expand the main game's already large roster of over 150 iconic DC characters.