Stellaris: Console Edition will Release in Early 2019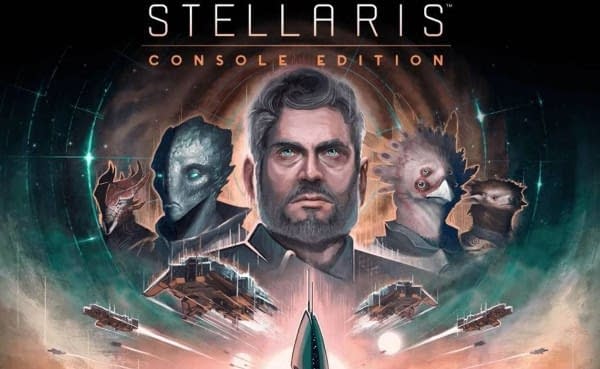 Paradox Interactive announced today that Stellaris: Console Edition will be launching in the first quarter of 2019 for Xbox One and PlayStation 4. As you might have guessed, Stellaris: Console Edition is the same deep strategy game as released on PC, just adapted to work with a controller. There has been no announcement yet for Stellaris on the Switch, though there are certainly fans who want to see another Paradox game make it to the hybrid console.
Naturally, there are some changes coming to Stellaris's gameplay in order to work on a controller, namely, thumbstick support and a modified set of controls since players on Xbox One and PS4 don't often break out keyboards and mice in order to play games.
Other than that, the contents of Stellaris: Console Edition are pretty much the standard Stellaris fare you'd expect, including:
Behold the enormity of space with procedurally generated galaxies with an untold number of planets to explore.
Encounter a myriad of wild, wacky, and dangerous alien races who may prove to be crucial trade partners or conquering forces hellbent on enslaving your civilization.
Take on strategic space warfare and resource management to ensure the survival and advancement of your empire.
Explore scientific anomalies and uncover technological wonders throughout the galaxy to mercilessly utilize them toward your own gains.
Govern your own fledgling empire and secure your power and agenda through manipulating internal policies, factions, traditions and more.
Additionally, there will be a Deluxe edition of the console release which will include the Plantoids Species Pack, Leviathans Story Pack, and the Utopia Expansion. The DLC packs will become available for Deluxe edition players as soon as they are released for the console version of the game.
You can take a quick glimpse at Stellaris: Console Edition below.